I Shunned Advice To Cancel Okitipupa Visit – Adeboye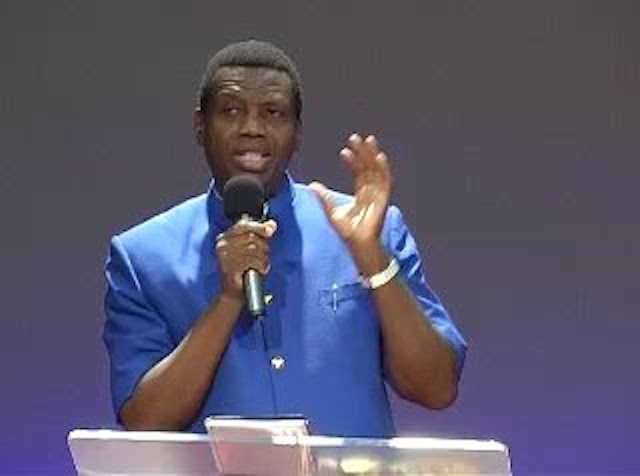 Pastor Enoch Adejare Adeboye, General Overseer (GO), Redeemed Christian Church of God (RCCG), has assured residents of Okitipupa Local Government Area of Ondo State that "it is their time to fly".
Adeboye gave the assurance on Wednesday in Okitipupa during the "Let's Go-A-Fishing" Programme tagged "Voice of Hope" held at Stellamaris College, Okitipupa.
The News Agency of Nigeria (NAN) reports that Adeboye in his 35 minutes sermon, picked his Bible text from the book of Isaiah 3:10, which said: "Say ye to the righteous, it shall be well with him".
He said:" This is the second time I will be visiting Okitipupa since I was born and this is one of the reasons that you will not forget this visit.
"During the Let's Go A Fishing, I visit so many places but this time around, Okitipupa is the first place after the Congress.
"You are the first people we are having encounter with and I have no doubt that your time to fly has come.
"I am delighted that Almighty God arranged this programme in such a way that nothing has been able to disturb our coming.
"Because of several things happening in the country, I received several advices that we should cancel this programme but I told them that even if we have to cancel this programme, I must visit Okitipupa.
"Whether the devil likes it or not, it shall be well with you and your tomorrow will be alright in Jesus name,'' Adeboye prayed.
He, however, admonished residents to surrender their lives to Jesus Christ saying that for their tomorrow to be alright and for them to fly, they must be on the side of the Lord.
NAN reports that Adeboye's chopper marked 5N-BWR landed at Methodist Primary School, Okitipupa around 09:15 a.m; the GO got to the venue of the programme at 10:15 a.m, began his sermon at 10:34 a.m and closed by 11:01 a.m.
Many residents of Ondo State including youths, Christians, pastors, politicians, traditional rulers and other walks of life besieged the venue of the programme.
Adeboye won thousands of souls for Jesus during the altar call at the programme as many people who came  trooped out to surrender their lives to Jesus Christ. (NAN)