Delta 2023: Okpe Give Conditions To Aspirants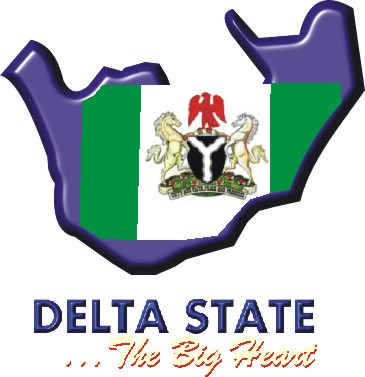 Prominent Okpe leaders in Delta State on Wednesday laid down conditions for anyone desiring to get the support of the community to succeed Governor Ifeanyi Okowa.
They said that anyone who feels that he wants to be governor of Delta State in 2023 must react to the Okpe question and issue.
''The Okpe Union is prepared to lend its voice and support to policies that will address the developmental challenges of the state. Ultimately, looking into the future of leadership in the state, the Okpe Union shall be open to supporting such personalities with leadership qualities and credentials that will ensure the stability and overall equitable development of the entire state''.
In an end of year message of the Okpe Union National Executive Council, the leaders asked the Federal Government to institute structures and processes which enhance equitable involvement and participation in the affairs of the country by the component parts.
''We call on the federal government and Stakeholders of the Nigerian federation to take the issue of restructuring and devolution of more governmental powers to the federating units of the country seriously.
"We believe that it is with a restructured Nigerian federation that the current myriads of problems bedeviling the country like security and economic development issues can be resolved for progress. We also call on the federal government to revisit the issue of the Sapele Port which is the only freshwater harbour in Nigeria and therefore attractive to vessel owners the world over''
Signed by Mr. Patrick Akpotor, President General, Barrister Kingsley Akpederin, General Secretary and Mrs. Atarhe Abuh, National Publicity Secretary, the leaders also advised Orhue 1, Orodje of Okpe Kingdom to use his wealth of experience and connections to help Delta State in general and Okpe kingdom in particular.
''The National Executive Council notes the fatherly advice the Okpe Union has enjoyed from the Orodje of Okpe Kingdom since the restoration of the Okpe monarchy in 1945. We thank our Orodje of Okpe, Orhue I, for his leadership and support for the national leadership of the Okpe Union led by Mr. Patrick Akpotor.
"As an advisory body to the Udogun Okpe which is headed by the Orodje of Okpe, the Okpe Union will continue to avail its services to the revered Okpe institution as it grapples with challenges of Okpe unity and development.
"In this regard, the Okpe Union looks forward to active participation in the community of ethnic nationalities in Delta State and in Nigeria as a strong voice of the Okpe Nation in collaboration with the Orodje of Okpe Kingdom vis-a-vis the articulation of the Okpe identity, development and the restoration of all aspects of Okpe heritage''.