FCMB Sex Scandal: Fani-Kayode Under Fire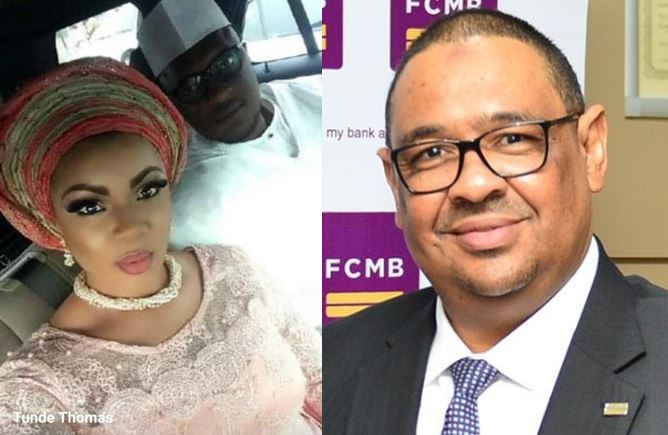 Femi Fani-Kayode has come under fire after taking a strong position against Adam Nuru, the managing director of FCMB over his alleged sexual dalliances with a former staff, Ms. Moyo Thomas.
GWG had reported of the allegation that Mr. Nuru had an affair with Ms. Moyo Thomas with the allegation that he fathered two children that reportedly were brought up by Ms. Thomas' husband, Tunde Thomas.
Mr. Thomas died last month reportedly out of depression reportedly following the affair.
The board of FCMB is now said to be examining a petition raised against the MD by some concerned Nigerians on the issue.
Fani-Kayode while reacting to the unfolding development had said:
"There are no saints in the world & very few angels but to sleep with someone's wife, make her pregnant twice & send him to an early grave is inexplicable & unfathomable. This is made all the worse by the fact that she was working for him in a large corporation where such.
"Things are not meant to happen between a Managing Director and a subordinate. He also sent over 500 million naira to Ibrahim Magu's Pastor's account "by mistake". The man is filthy, seedy, disgusting, sleazy, irresponsible, dangerous and unreliable.
"He deserves far worse than just being sacked from the bank that he presently heads. Far worse! He should not only bow his head in shame but he should also be subjected to total and complete public opprobrium and banned from the company of decent and civilised men.
"He is the scum of the earth. He is worse than a leper and ought to be avoided at all costs. May the soul of Tunde Thomas rest in peace and may God judge ALL those that betrayed his love and trust and caused the heartbreak that led to his premature death."
The statement of the former minister has sparked reactions as some social media users called him out for being a hypocrite asking him to settle the issues within his marital home before commenting on other public issues. GWG recalls that the former minister last year ended his marriage with his fourth wife, Precious Chikwendu, following allegations of abuse on both sides.
GWG gathered some of the reactions: