How Kanu Taunted APC On Restructuring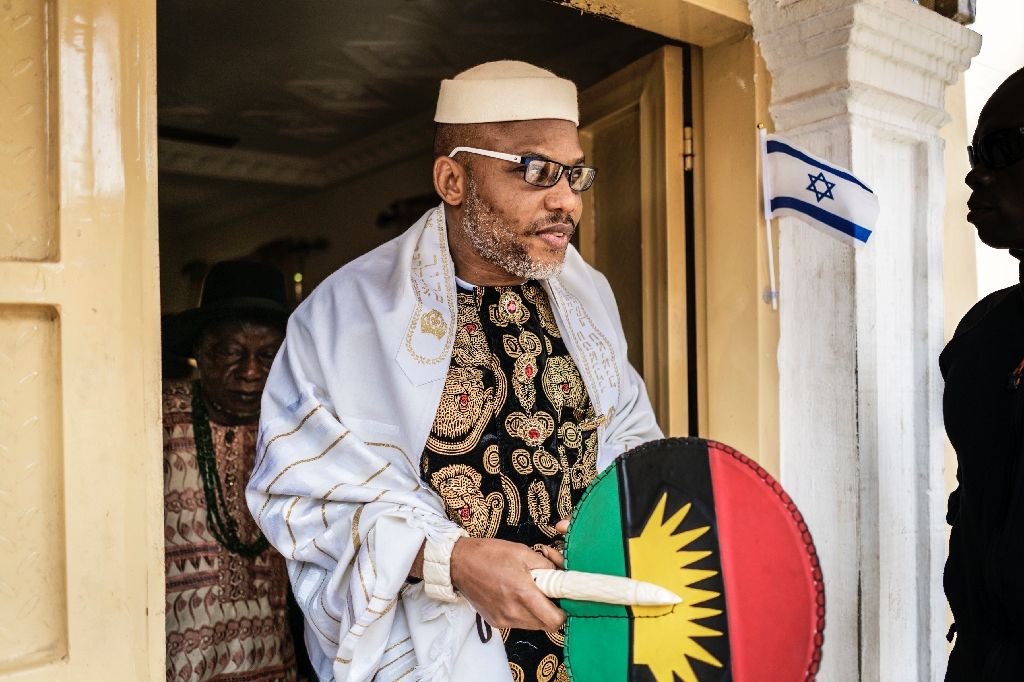 Leader of the Indigenous People of Biafra, IPOB, Nnamdi Kanu has put the ruling All Progressives Congress, APC to task over its inclination towards restructuring. Indeed Kanu taunted APC on restructuring on the claim that the party in the past promised to deliver on it but failed.
The IPOB leader on Friday went to Twitter to taunt the party for promising restructuring in its manifesto, setting up a panel headed by Governor Nasir El-Rufai on the issue and winning two elections but doing nothing about it.
The APC had in the approach to the 2019 General Election had constituted the Governor Nasir El-Rufai panel to set a blueprint for the party on restructuring.
However, following the election, the party has been largely quiet on the issue.
That is despite the fact that the party parades some of the people who had been very vocal on the matter of restructuring.
So, going to twitter on Friday, Mazi Kanu taunted APC on restructuring, a campaign promise that the ruling party has promised twice in its manifesto but has failed to deliver.
GWG captured the IPOB leaders tweet:
His post has been largely welcomed by the majority of his followers and other commentators many of whom sided with him on going with Biafra.