Saraki Chides Killing Of Nigerian IBM Contest Winner
By Emmanuel Adigwe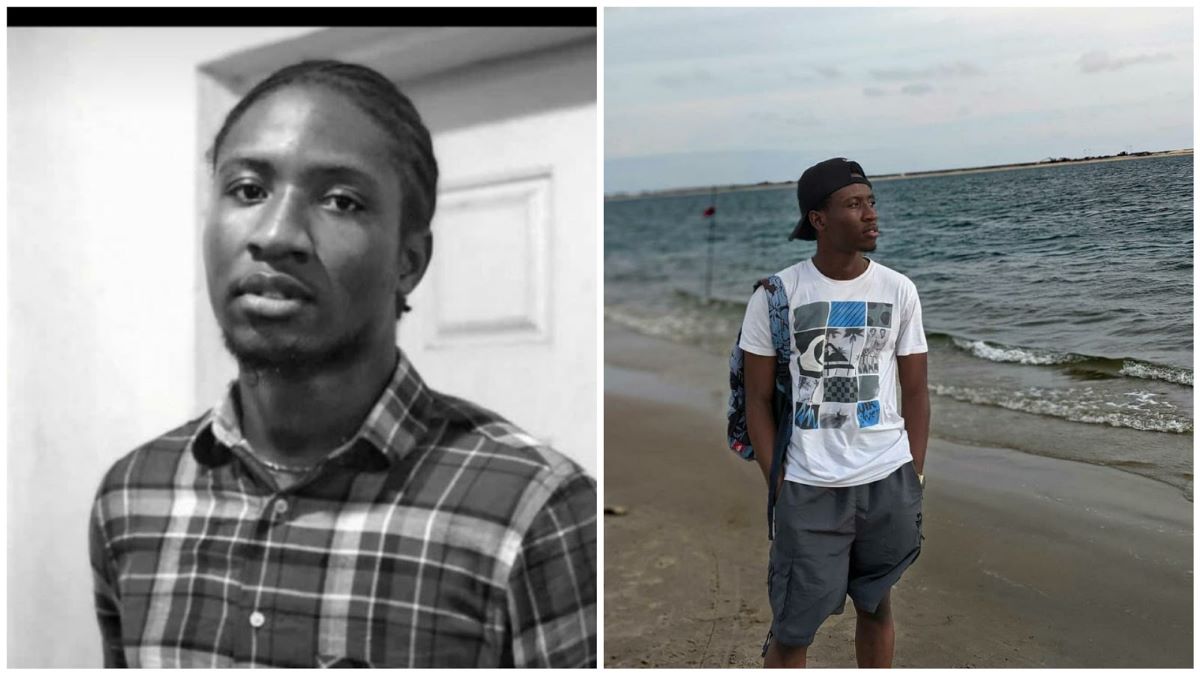 Former Senate President, Bukola Saraki, has mourned the death of 22-year-old Computer Systems Engineer, David Ntekim-Rex who was killed by armed robbers in the Jibowu area of Lagos State. Ntekim-Rex was reckoned as a Nigerian IBM contest winner.
GWG writes that Ntekim-Rex, according to a 2018 statement by IBM had defeated 17,000 others from around the world, including finalists from Brazil, Germany, India, Japan, Nepal, and the United States to emerge as the co-regional winner of the annual Master the Mainframe competition, organised by AngelHack and IBM Z Academic Initiative.
A Twitter user, who claims to be a relation of the deceased, in his Twitter handle, Magnanimous, stated that the police failed to help Ntekim-Rex when he was shot.
According to him, the police continued to make delays as Ntekim-Rex slowly passed away.
He tweeted: "My 'auntie' has three sons. She's always crazy about them. The middle child, David, is the most promising. He is a tech guy; very young, very brilliant. David was on his way home on Friday night when he was robbed, shot and killed around Jibowu. Please say a prayer for my aunt.
"David got shot around 8 pm. The police were called, David hadn't died yet. The Nigerian police took pictures instead and were more concerned with why he, a tech guy, was carrying a laptop. Nigeria failed you, David.
The Last Agonies Of The Nigerian IBM Contest Champion
"David was taken to the military hospital around the area. It took a senior nurse to come out and start checking for a pulse. He had lost a lot of blood at this point.
"The police then took David and his family to Sabo (police station), where they looked for the laptop that he had on him instead of giving them a police report. He was finally released to his family, and they got to LUTH around 12.30 am.
"He was there till the family was convinced he couldn't be alive because he had no pulse. The country failed David. The doctors failed David. The police failed David. The system failed David. Rest in peace David Ntekim-Rex."
Apparently moved that he was a Nigerian IBM contest winner, Saraki took to his Twitter account on Monday to lament the death of the tech wizard saying that the Senate during his time as Senate President has passed a law directing medical practitioners to treat gunshot victims first and asking for a police report later. He further called for those responsible for negligence in the death of the tech guru to face the wrath of the law.
He wrote: "Learning that David Ntekim-Rex died despite existing laws that we passed during the 8th Senate to mitigate against such occurrences is truly heartbreaking. My heartfelt prayers are with his loved ones at this truly difficult time.
"I hope that all those that are found to have been negligent in this case are quickly apprehended and tried under the 'Compulsory Treatment and Care for Victims of Gunshot Act (2017)' to ensure that no family ever has to suffer such a loss again."