Ernest Asuzu's Widow Warns Those Writing Rubbish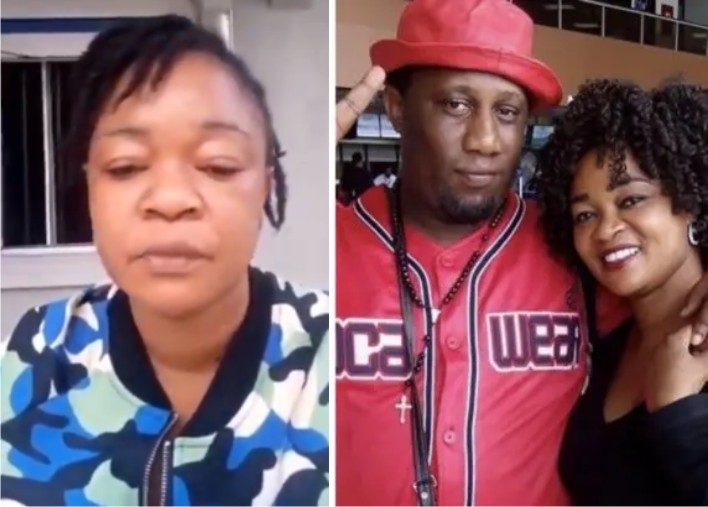 By Emmanuel Adigwe
Amina Jennifer Asuzu, the wife of late actor Ernest Asuzu, has attacked those she claimed have gone ahead to deride the memory of her late husband on the social media.
Speaking in a Youtube video, Mrs. Asuzu commended friends and well wishers from far and near who she said expressed solidarity with her family over the death of the late Nollywood star.
She was, however, full of condemnation for those she said took the other route of writing what she described as insults and other things to denigrate the image of the actor.
According to Jennifer, people should learn to respect the dead and allow them to rest in peace, but some people according to her had gone ahead to be writing "rubbish" about her late husband.
The actors' widow cautioned those spreading false news about her family saying, "the rain does not fall on only one roof".
She stated that Ernest was very healthy before he died and she is proud of him for fighting a"good fight".
GWG recalls that the actor recently slumped and died and it was reported that the deceased actor was down with a stroke and he begged Nigerians for assistance.
The late Asuzu died on Tuesday January 26, 2021 after a protracted illness.
Watch the widow react: