Doguwa's Claim On Trump Has Rubbished Ganduje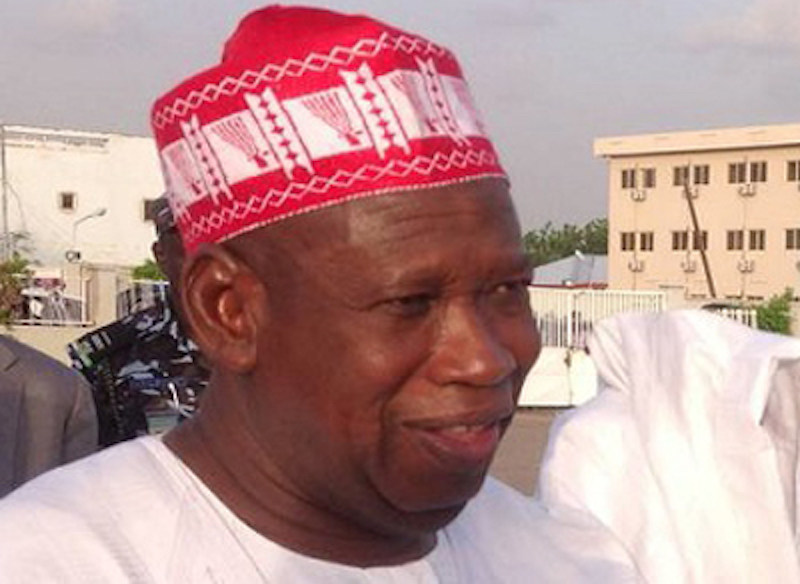 The claim by the Majority Leader of the House of Representatives, Alhaji Alhassan Ado Doguwa that Donald Trump would have remained president if he had consulted Abdullahi Ganduje on how to reverse an election loss to victory continues to elicit condemnation across the country. It is the view of some that the claim may have rubbished Ganduje.
The Kano born federal lawmaker asserted that the former US President, Mr. Donald Trump would not have lost his election if he had consulted with Governor Abdullahi Umar Ganduje on how to manipulate himself back to power. 
Speaking in a radio programme monitored in Kano on Wednesday, the lawmaker had stated "In hindsight, when the figures stated showing, Trump would lose, he should have called on Ganduje on phone to send him Murtala Garo or Alhassan Ado Doguwa or Kawu Ismaila or Rep Kabiru, the story would not have been the same today."
Noting that the claim may have rubbished Ganduje, he said:
Reacting to the claim, an aide of Sen. Musa Kwankwaso, Mall Abdulmalik Suleiman stated that the lawmaker has indeed confirmed to the whole world that the Kano State Governor is deficient in the right moral rectitude to lead the people of Kano State.
Abdulmalik stated that the statement was a low for a legislator of Doguwa's status, saying it has further gone to show how rotten and bad the nation's electoral process had become.
"I was shell shocked to listen to the outburst of Mr. Alhassan Doguwa who spoke to an international audience via a well respected platform that the BBC represents. What he practically did was to wash the dirty linen of the nation's democratic process in the market place. I think he should have shown some level of circumspection and tact expected of somebody of his caliber. That was not to be and that is bad.
"What he only did successfully and unfortunately was to further rubbish the nation's democratic credentials in the international market square, which is very unfortunate." Abdulmalik said.
According to Abdulmalik the outburst has unwittingly done more damage to the already bad public perception of Governor Abdulllahi Ganduje who has continued to be perceived negatively by Nigerians for some sundry allegations that have casted aspersion on his character.
"Doguwa has further destroyed what is left of any good that the public must have perceived Governor Ganduje of. He was trying to glorify him not realizing that he is further destroying him," he said in pointing out that the incident has further rubbished Ganduje
"The whole world knows how the election in Kano was rigged when the institutions that would have prevented electoral maleficence were actively deployed against the people," he said.
Abdulmalik further called on relevant authorities such as the Independent National Electoral Commission (INEC), the Nigeria Police Force to commence disciplinary measures against the lawmaker. He appeal to speaker of house of representatives to take disciplinary action against him.
Send Us A Press Statement Advertise With Us Contact Us