Responding To Rebellion: The Moses Pattern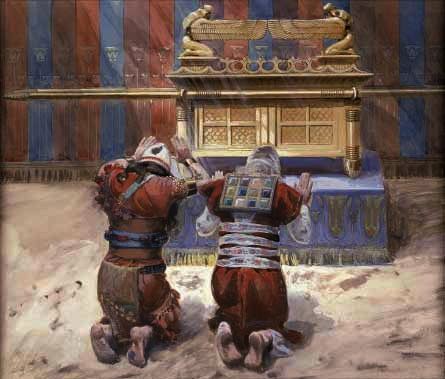 And Moses and Aaron went from the presence of the assembly unto the door of the tabernacle of the congregation, and they fell upon their faces: and the glory of the LORD appeared unto them.
Numbers 20:6
Moses and Aaron again show to us how Christian leaders should react to rebellion. They did not reply the rebels; rather they went and fell prostrate before God when the Israelites rebelled again because of no water.
Moses and Aaron moved from the assembly of the murmurers unto the door of the tabernacle. And surely God appeared in the defence of Moses and Aaron in this case.
This has set a template for our pastors, priests and preachers. They, in the right sense should go to God when their followers rebel from the way.
May God help our priests, prophets, pastors and preachers not to respond in anger, bitterness or malice but to seek God.
This template is applicable for all situations; in the home, business, school and especially in the church!
May God give our leaders grace and patience to do the right thing in the face of rebellion.
Beloved, also pray not to be the agent of rebellion against God's order.
May God also uphold us in the correct way and walk irrespective of the human leaders He has put in leadership before us.
Good Day