I Stole 240 Phones In 14 Months – Pick-Pocket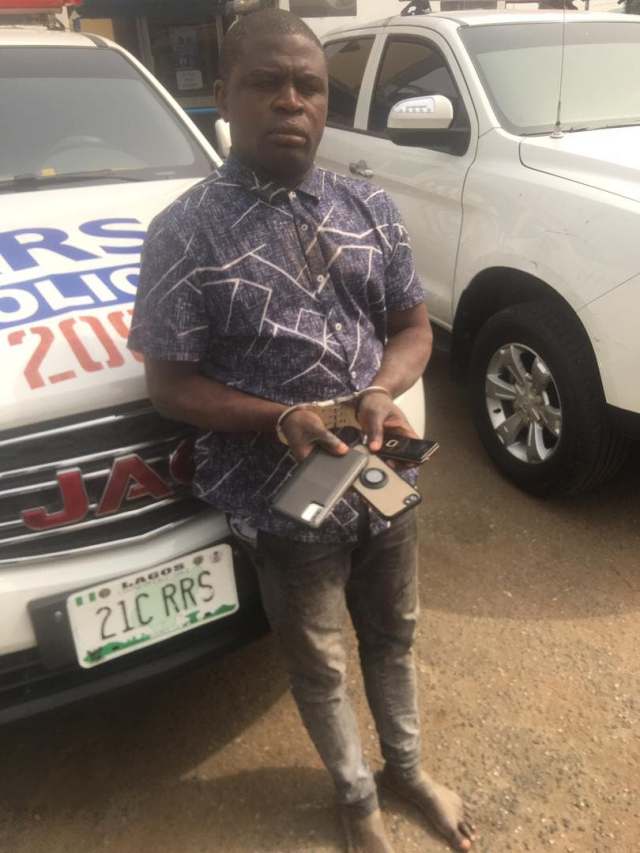 A veteran pickpocket, Ayomide Sikiru, 27, has opened up on his expertise in picking phones from unsuspecting commuters in Lagos. However, everything that has a beginning has an end and his end came after 240 successes. He said he stole 240 phones in 14 months.
He confessed that his exploits over the 14 months came following his training for 15 days. He said that he had been  able to disposes 240 phones from people on the streets of Lagos before the long arms of the law grabbed him.
Sikiru, who resides in Akala, Mushin, was arrested around 10:00 p.m on Sunday, after he successfully picked a Tecno Camon 12 from the hand bag of an elderly woman when she was trying to board a commercial bus to Ojodu-Berger, Lagos.
He said he learnt the act of stealing in 15 days during which he had his industrial attachment (IT) with his teacher. He, however, did not mention the name of the master who inducted him into the trade.
Sikiru disclosed that he operates between Thursdays and Saturdays only.
He plies his trade by boarding a bus and removing phones from ladies hand bags or men's pockets.
It was his latest attempt to steal a phone that led to his arrest by operatives of the Rapid Response Squad stationed at Iyana Oworo.
Narrating how he stole 240 phones over 14 months, he said:
"I live in Akala, Mushin. I don't use charm. Someone taught me how to pickpocket. I followed him out for 15 days and watched how he did it until I became perfect. I only operate at night, sometimes when passengers were sleeping inside the bus or rushing to board a commercial bus. I have so far stolen 240 phones. I sell them to ready buyers".
Meanwhile, the Lagos State Police Public Relations Officer, CSP Olumuyiwa Adejobi, disclosed that the recovered confirmed phones have been handed over to their owners.