Aguma, Amaechi's Rival Resigns From APC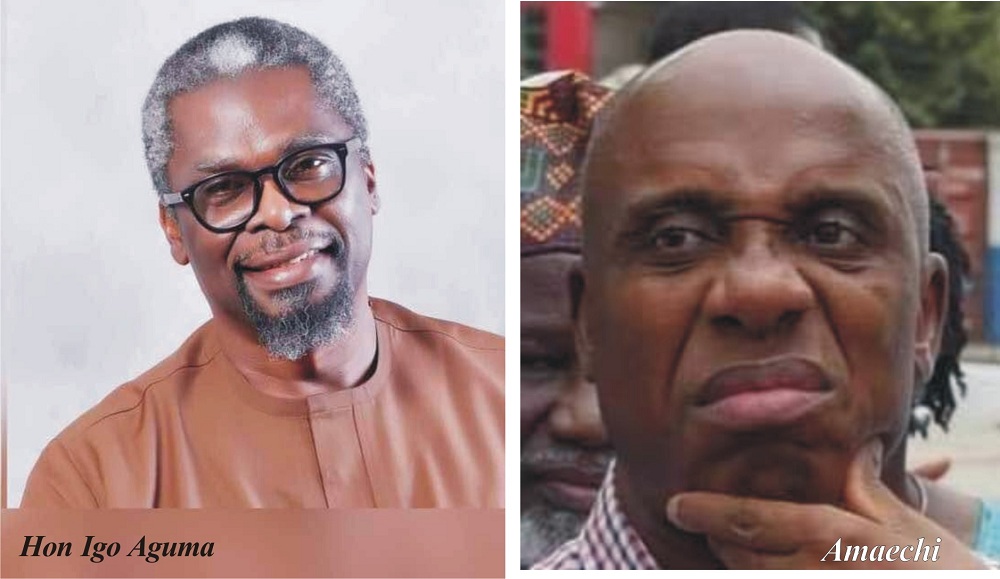 Igo Aguma, who had acted as Rotimi Amaechi's rival in the Rivers State chapter of the All Progressives Congress, APC has announced his exit from the party.
His announcement followed the Supreme Court verdict that rejected his appeal to affirm himself as chairman against the injunctions of the National Caretaker Committee, which had appointed Isaac Ogbobula, as the chairman of the authentic caretaker committee.
Ogbobula is aligned to Amaechi, the minister of transportation.
Reacting to Friday's court judgment, Aguma who was once an ally of Amaechi's said he could no longer remain in a party that cannot protect the interest of its members.
He said:
"I have received the Supreme Court judgement which dismissed my Appeal challenging the Court of Appeal decision which upturned the High Court judgment that declared me as Acting Chairman of APC in Rivers state."
"It is now clear that it is not within the purview of the Court to protect the rights and privileges of members of a political party, in this case, the APC. It is the APC that should protect the rights of her members but has failed to do so.
"I can not continue to be a member of a Political party that endangers and does not give any form of protection to the rights of its members and has no respect whatsoever for its own constitution at all  but chooses to be run against democratic principles intoto for self destructive purposes. Therefore I announce my exit from the All Progressives Congress immediately. To God be the glory."
Aguma, however, did not indicate his next future political destination and eyes would be on him as to whether he would seek refuge in the Peoples Democratic Party, PDP, given insinuations by the Amaechi elements in the APC that Governor Nyesom Wike was behind those in rebellion to Amaechi.
Send Us A Press Statement Advertise With Us Contact Us