Cheers, Some Jeers As DJ Cuppy Goes To Oxford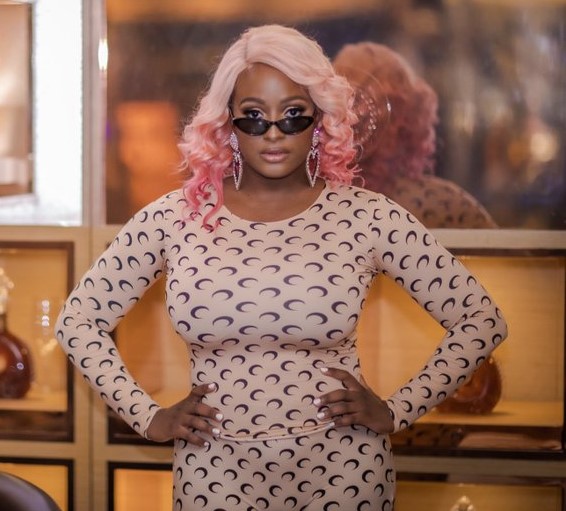 Florence Otedola, aka DJ Cuppy, daughter of billionaire businessman, Femi Otedola has excited social media with the news of her admission into Oxford University for a Master's Degree programme.
The news was first shared with her parents through a video link saw the mother excited but the father was, however, non plussed bemusedly telling his daughter that he had paid her school fees long enough.
The conviviality that went with the video announcement to the parents drew much hilarity from some Nigerians and became an inspiration on family unity.
While the many of the responders hailed DJ Cuppy on her achievement, there were some who, however, used the opportunity to take a dig at her.
One said that "our ears go rest now' with her departure for her studies in Oxford in September. There were also others who wondered why she should leave Africa to go and study for a Masters of Science in African Studies in the United Kingdom.
DJ Cuppy had on Thursday set the stage for the announcement when she posted on twitter that she had a big announcement to be made by 10.00 a.m. on Friday.
She said:
Meet me here at 10am tomorrow for a HUGE announcement!
…You're going to be SHOCKED! #CuppyOnAMission
Following that she shared video of how she relayed the announcement to her parents.
She said:
Among those responding were:
Sarafina Napoleon
The video of cuppy sharing the news of her masters admission into Oxford University with her parents made me smile. I pray may we all have good news to share with our parents In Jesus Name
Olayiwola Michael Ayo
Congratulations cuppy May God grant you success Don't forget me oo
Ekpo
Cuppy's mom reminds me of my mum anytime I do something well she always has to double check because she knows the kid she brought to this world
Rowland Flag of NigeriaJaja OF OPOBO
Congratulations Party popper I love your parents reactions to this good news
KingDanny
It is a success, you truly deserved. It is an achievement you have truly earned. I congratulate you on your success and wish you all the best for your future. Well done.
OtegaPraise
Congratulations seeing you happy makes me happy
TemZ, NOT Pastor Jael's Interpreter
Awww, Cuppy is going to Oxford for her masters. That's big news
There were, however, some who taunted DJ Cuppy about her Oxford programme.
Somebody told Cuppy to leave music and focus on her studies. Can't you people just wish someone well and keep it moving
dadi
Now that DJ Cuppy is going for masters maybe our ears go rest o.
Ìshọ̀lá
Leaving Africa to go and study Africa Abroad, that will too far now. I hope Daddy knows about this aunty Florence?
Ìshọ̀lá
Leaving Africa to go and study Africa Abroad, that will too far now. I hope Daddy knows about this aunty Florence?