How I Was Attacked by Fulani Bandits – Ortom
By Ella Makando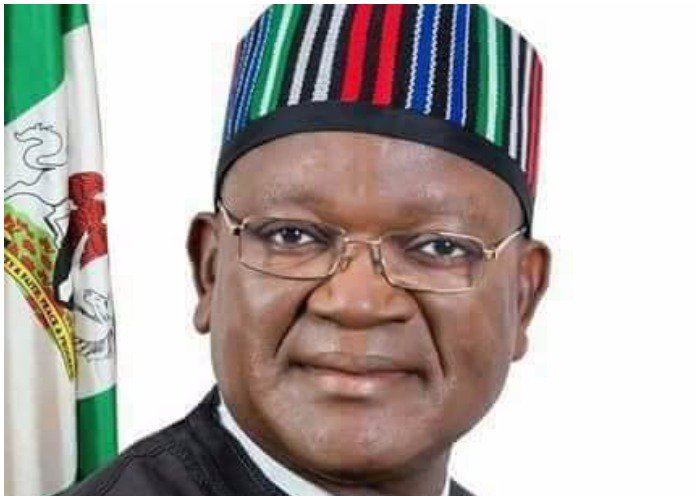 Governor Samuel Ortom of Benue State has given further details of the attack on him on Saturday by those he claimed to have been Fulani bandits. In a statement to the media following the attack, the governor said the bandits who were dressed in black waylaid him on his way to his farm and engaged his entourage in a shoot-out.
While praising his security details for their prompt response, the governor lamented the fate of ordinary Benue farmers who do not have armed security details to guide them to their farms.
According to the governor, the Fulani bandits numbering about 15 trailed him to the farm while he was on foot before his security details of six men responded, repelled the gun men and took him to safety.
Ortom, who has been a farmer for decades said the incident happened at Tyo Mu along Makurdi/Gboko road around noon.
The governor said, "You know today is Saturday and is normal as a farmer, I usually go to my farm, so I went to my farm along Gboko road and on our way back, we started hearing some gunshots and we discovered people who were dressed in black and from experience we now discovered that these are Fulani militias and I do not want to take things for granted because few days ago the media were awash with statement from MACBAN who met in Yola, the same place they met in 2016 where they decided that they will take Nigeria and that every other person is a slave that was when they started infiltrating the entire country."
Continuing, on the attack he insisted was carried out by Fulani bandits, Ortom said: "My lawyer is going to make a petition against the leadership of MACBAN because they came out to target me and behind the scene they are planning to eliminate me on my own land. If I can't go to the farm as governor with entire security around me then who else can go to farm? You can imagine the pains that we have here in Benue State."
"I appreciate the security personnel attached to me they were able to repel them and they could not have access to me," Governor Ortom said.
Send Us A Press Statement Advertise With Us Contact Us