Nigerians Should Prepare For Hunger In 2022 – Bishop Okeke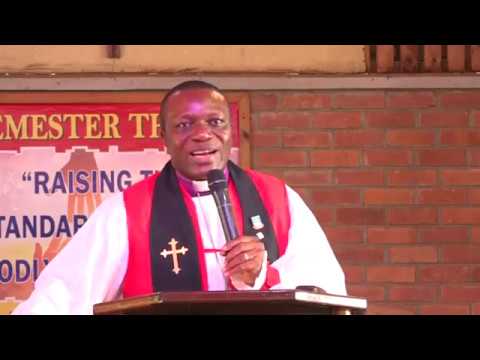 Onitsha – The Bishop Diocese of Ideato Anglican Communion, Rt Rev. Henry Okeke, has raised the alarm that Nigerians may be hit by hunger and starvation in 2022, if the Federal Government fails to address the insecurity problems across the country which is preventing farmers from their farms.
He also said that the present administration of President Muhammadu Buhari, should not see the prejudices against its government as coming from any particular ethnic group in Nigeria, but from across the six geopolitical zones of the country, and should therefore, step up action towards address the complaints of Nigerians.
Bishop Okeke, regretted that insecurity in Nigeria is preventing farmers from going to their farms, just as it is preventing businesses that would have accrued to Nigeria and Nigerians, and rubbishing every achievement the present administration has recorded.
"People are leaving their ancestral homes and going to different places to stay because of insecurity.
"How many of the farmers in the  Northern region will go back to their farms again because of insecurity? What that means is that Nigeria is in danger of being hit by hunger and starvation next year.
"The people leaving their ancestral home to settle in places they consider safe for them are people that have been producing food for our country.
"Insecurity is taking us backwards and has driven investors away from the country, making major countries and people who would have done business with Nigeria and Nigerians, lose confidence with the administration, the country and with Nigerian partners," Bishop Okeke said.
"Those in the Diaspora, some of them are not ready to come home anymore, they see Nigeria as a no go area because of the security situation in the country. President Muhammadu Bugari should think of what to do to address the threatening insecurity problems in Nigeria."
Send Us A Press Statement Advertise With Us Contact Us