ESN Member Confesses How They Broke Into Police Command, Prison To Free Inmates In Imo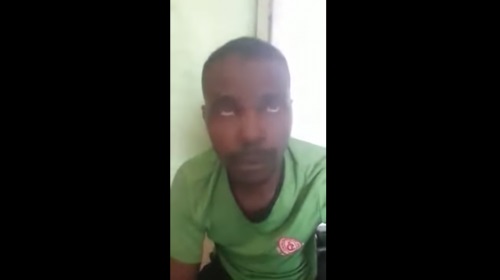 An operative of the Eastern Security Network has narrated how he and other members broke into the Imo State Police Command and the Imo State Correctional facility in Owerri, the state capital to free inmates.
The suspect, who identified himself as Andy, alias Japan, was arrested in the Orsu Local Government Area of Imo State, and confessed to have participated in the April 5 invasion of the two government buildings in the state capital.
According to SararaReporters, Andy, in a video recording of his confession, said he and others were conveyed in a bus before dawn as they invaded the correctional centre. He noted that he and others broke the windows of the correctional facility as the inmates ran out.
He said, "My name is Andy alias Japan. I come from Orsu LGA. I joined the ESN about three years ago. I participated in the attack on the police headquarters and prison.
"I followed. We did it because of some of our members who were in the prison. We went to rescue them. I don't know anyone of the inmates. I was not armed; I was only carrying a big stick. I entered the prison. I broke the windows and glasses. I joined the ESN because they were freedom fighters. We are looking for freedom.
"Our bus was the one which first passed. I only heard that they killed soldiers. I was in a small bus; we picked another guy on the road. As I am now, I know I have offended, but the government should free me. I have been living in Igweocha (Rivers State). I am married and I have children. They (ESN) don't pay me one naira. They don't pay anything. When Biafra comes, they will take care of us and our children."