Exposed: Why Igboho Mocked Adeboye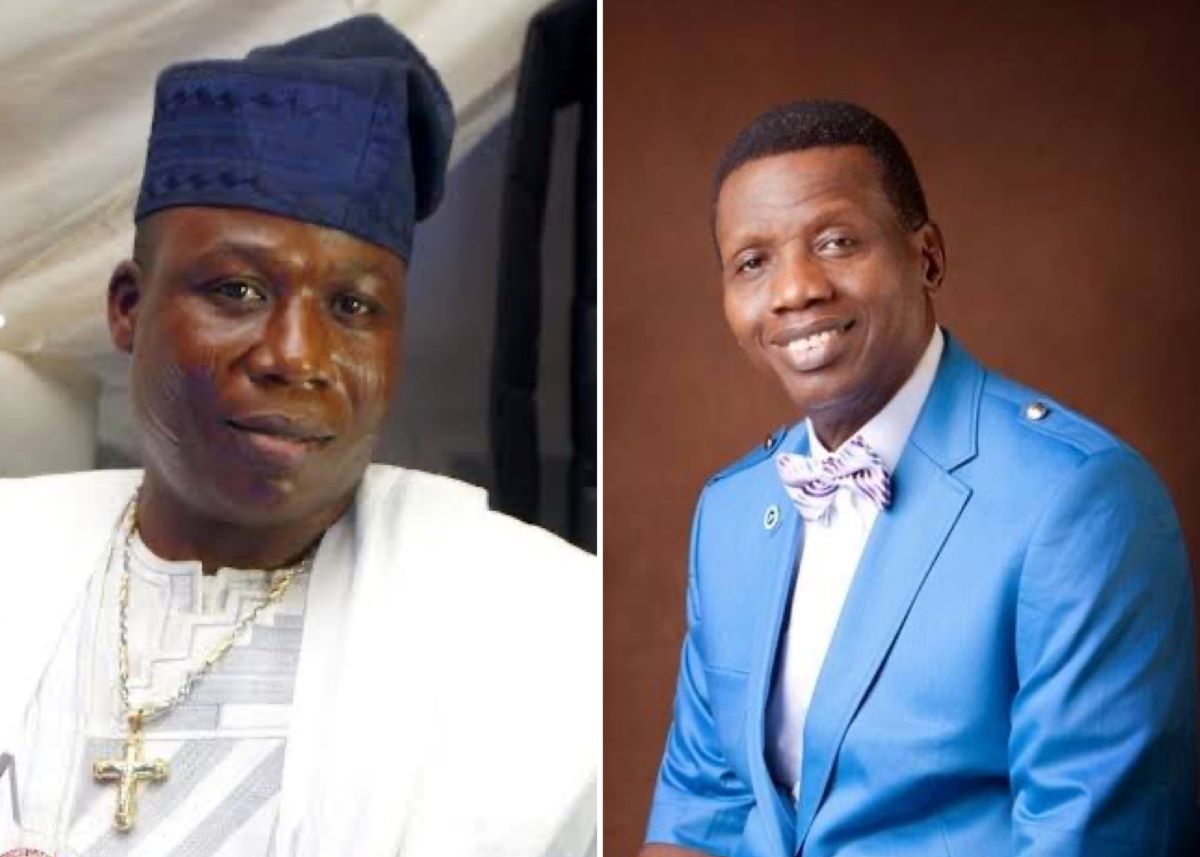 Outrage was as at Monday morning still distilling after Yoruba activist, Sunday Adeyemo, also known as Sunday Igboho at the weekend mocked Pastor Enoch Adeboye over the death of his son, Dare.
Reactions to the insult were echoing the claim that Igboho took the step he took out of illiteracy, dependence on charms and ignorance of the purpose of the minister of the gospel of Christ in a society.
GreenWhiteGreen GWG reports that Igboho had on Saturday in a live Facebook broadcast ruled out sending condolence to Adeboye over the death of his son, Dare saying that the General Overseer of the Redeemed Christian Church of God has refused to publicly endorse the drive for a Yoruba nation.
Igboho had in the facebook chat rather gone on to pour insults on Yoruba leaders and pastors who he said have refused to identify with his struggle saying that God will kill their children and wives.
He said: "Has Baba supported the Yoruba nation that we will now be greeting him? We don't need to greet Adeboye. What is my own with that? We are not doing church here. This is not religion.
"Pastor Adeboye didn't speak about Yoruba nation. Look at the number of crowd in Baba Adeboye's church. Is he not supposed to tell all of them to join Yoruba nation? We don't need to greet him.
"God himself will start asking questions from all the enemies of the Yoruba race. By the grace of God, anybody who says Yoruba will not get to the promised land, God will kill their children and wives and their entire family."
Ollykween said: "I understand SUNDAY IGBOHO is not educated. It's not too late to tutor him on how to talk while being granted an interview or better still, he should seek for a qualified media aide. Also, his illiteracy doesn't give him the effrontery to be rude to Baba Adeboye #ApologizeNow."
Also pointing at lack of education, as the reason Igboho mocked Adeboye over his son's death, another twitter user, B.O.D.E @BodesPen_ said:
"Igboho na tout and he does almost everything upside down, an educated person won't react that way. Sending condolences to Baba Adeboye doesn't stop him from doing his work. Imagine if Sunday was in Baba shoes that lost his son, would he be happy if someone said that to him."
Others pointed at Igboho's ignorance of the fact that a minister of God in the present dispensation is not called to become an ethnic champion.
Susan Kingsley said: "Baba Adeboye's job is to pray for the nation, and not to publicly support Yoruba nation, Sunday Igboho is ignorant."
Minister Barny @ministerbarny on his part said:·
"Tell Sunday Igboho this: Jesus had the power to stop Roman govt & oppression on the Israelites but God did not send Him here for that. Baba Adeboye assignment is "Go ye unto the world and preach the gospel", not fight for Yoruba Nation. Romans 13:1-2, Romans 12:18, Hebrew 12:14."
Justify of Ílú Íbádán @O_justify
Baba Adeboye is Yoruba? Yes He is also a Pastor over a church that has Yoruba, Hausa & Igbo. Christianity is what they all have in common. Does he support peace? Yes Igboho asking him to publicly declare yoruba nation will only cause more division in the nation.I tweet in peace
The Nation Nigeria @TheNationNews
"Even if The Adeboyes are his (Igboho) sworn enemies, it won't amount to this vituperative recklessness. Does he, Igboho knows what would be of him the next second? This is what we get in a society that is so deprived of responsible characters."
Everest D' Great @princeverest
Sunday Igboho should know that God has not called any pastor to operate a tribal church or to support any tribal activities. The church is for all irrespective of the tribe so he shouldn't see Baba Adeboye's congregation as one of those he can use to incite his mission.