IPOB Vows To Resist Extra-Judicial Killings In S/East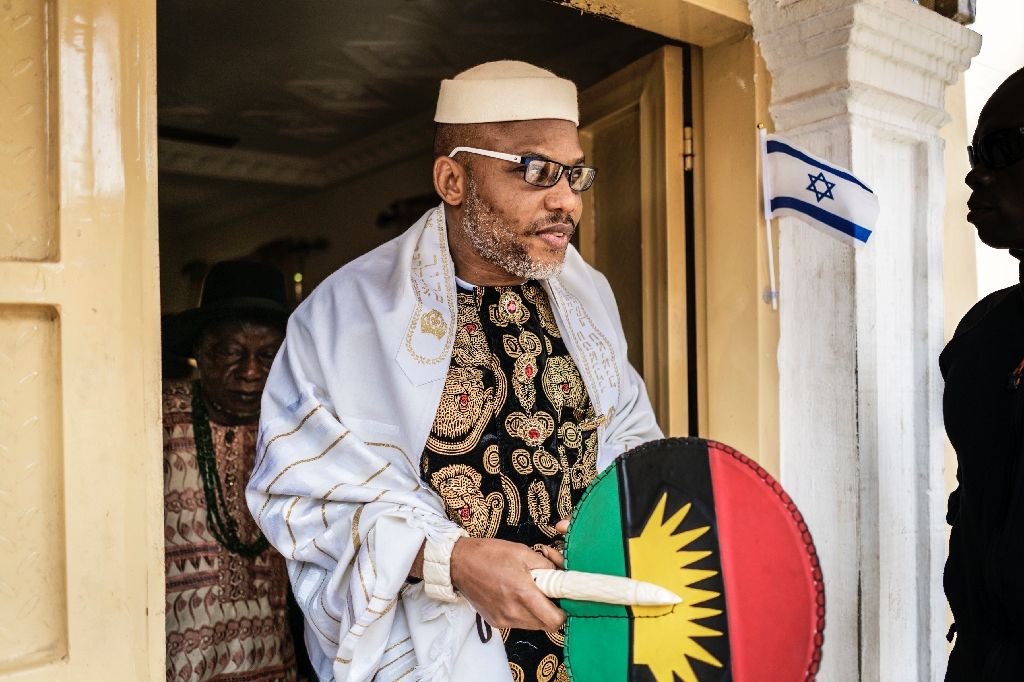 The Indigenous People of Biafra, IPOB, has vowed to resist any extra judicial killing and human rights violation of the people of the South East by the Nigerian Police and other security agencies.
The pro-Biafra group, alleged that "Operation Restore Peace" recently launched by the Police in the South East and South South, was another "Operation Massacre Biafrans" in disguise, as it vowed to resist such.
A statement by the group's Media and Publicity Secretary Emma Powerful, entitled, "Federal government of Nigeria has declared war against Biafrans "further alleged that the Inspector General of Police, while launching the special Police operation "Operation Restore Peace, in Enugu, confirmed the peoples fears over the Police and Army plan to kill innocent youths of South East, when he told Police men in the state not to wait for any other special order before they start killing protesters and anyone confronting them in the zone.
"The IGP, even assured his men of federal protection against human rights abuse, allegations or prosecutions, urging them to take the war to the people in their homes and specifically directed them to ensure they eliminate anybody suspected to be IPOB and a Biafran agitators and not to bother bringing them to Police stations anymore."
IPOB's statement read in part, "The attention of the Indigenous People of Biafra, IPOB, ably led by our great leader, Mazi Nnamdi Kanu, has been drawn to the recent security meeting held in Aso Rock by the Service Chiefs and Nigerian President Muhammadu Buhari."
"Far-reaching but undisclosed decisions were reached at the meeting on how to quell insecurity in the Eastern region. It is on record that nobody from South East was present or invited at the meeting where such critical decisions were taken.
"Despite the mounting public outcry trailing the decision of the Federal government to commence another military operation in the South East as approved at the meeting with shoot-on-sight order against Igbo youths and Biafra agitators, the security agencies are bent on carrying out the order.