MACBAN Changes Gear, Backs Open Grazing Ban In Southern Nigeria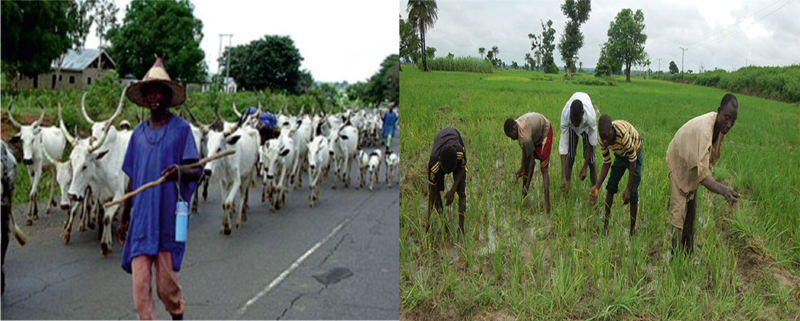 The Miyetti Allah Cattle Breeders Association of Nigeria (MACBAN) has thrown its support towards the ban of open grazing in the Southern states of the country.
The position of the trading body was made known by the national patron of the body, Senator Walid Jibrin during a press conference in Kaduna on Thursday.
GreenWhiteGreen GWG reports that MACBAN had been viciously against the ban of open grazing seeing it before now as a measure taken to harass its members out of business.
Southern governors had at a meeting in Asaba, the Delta State capital endorsed the banning of open grazing in Southern Nigeria drawing controversy across the polity.
Speaking in Abuja on Thursday, Senator Jibrin, the MACBAN patron said the enforcement of the ban could help herald a permanent solution to the recurring farmer-herder clashes across the country.
While noting that herding and open grazing had been in practice for over 100 years, Jibrin said that the circumstances that allowed it in the past were no longer feasible.
He especially noted the dramatic rise in population and the decimation of the grazing reserves had now made open grazing impracticable and hence the need for other options.
Meanwhile, Governor Dave Umahi has said that the ban on open grazing in the South was influenced by the infiltration of foreign armed herders into the midst of the local herders.
Speaking at the Presidential Villa in Abuja on Thursday, Governor Dave Umahi said that there were no grazing routes in the South unlike in some parts of the north where he said that those routes exist.
He also asked the Federal Government to take money from the Federation Account to establish ranches.