Anambra Guber: PDP Group Says Maduka Unfit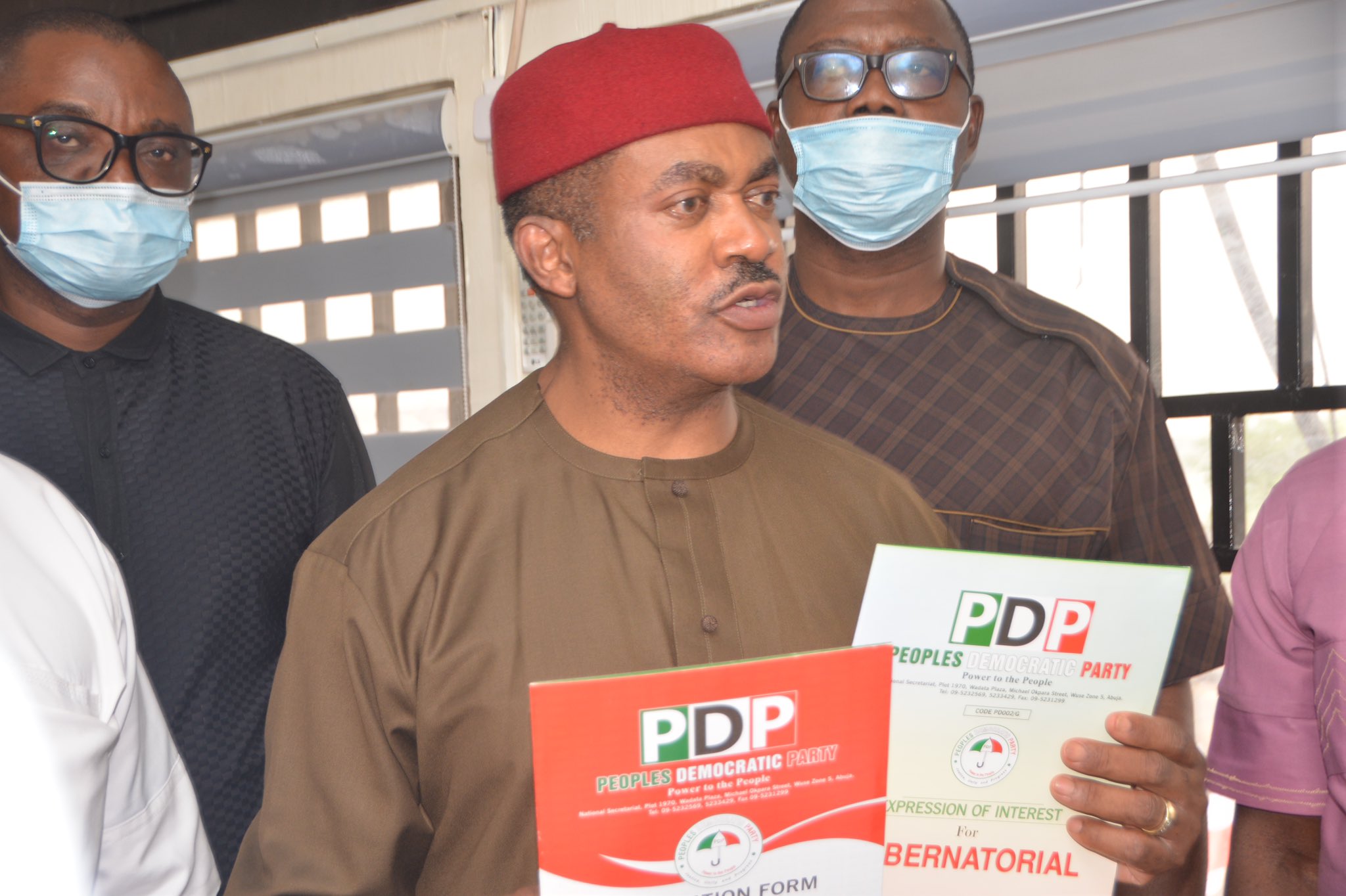 Ahead of the June 26 PDP governorship primary for the November 6 Anambra governorship election, a collation of PDP groups, under the aegis of PDP Core Supporters Network, has declared one of the aspirants, Dr. Godwin Maduka, as unfit to run for the governorship election.
The group in a statement made available to GreenWhiteGreen GWG accused Dr. Maduka of allegedly violating the agreement reached by the 16 aspirants to limit the amounts spent on delegates last Sunday.
Arising from a crucial meeting in Abuja, Anambra state capital, the PDP core Supporters Network flayed Dr. Maduka over reports that he flouted the agreement by the 16 aspirants to limit consultation and delegate spending at N3,000 and N30,000 respectively, as a way of curbing money influence in the election.
Flaying Dr. Maduka for allegedly flaunting the agreement, the PDP group frowned at such behavior by Dr. Maduka.
"This is because any person that must emerge as the flagbearer of the PDP or the governor of Anambra state must be a highly dependable and trustworthy person with high moral standard to keep any covenant reached with the people of Anambra state, which Dr. Maduka has clearly fallen short of.
"Dr. Maduka has openly showed his propensity to betray covenants and as such is not worthy to be supported in the Anambra governorship race.
The PDP Core Supporters therefore urges PDP delegates to disregard Maduka's aspiration. They are however free to collect, even more money from him after which they should show him that nobody can buy their votes or conscience with money.
Those who have something to offer the people, do not want to buy their conscience.
The PDP Core Supporters urge other aspirants to remain steadfast to the agreement as the PDP delegates as well as Ndi Anambra have since welcomed such noble approach to the governorship race.