Why NIM Delisted Some Top Bankers – President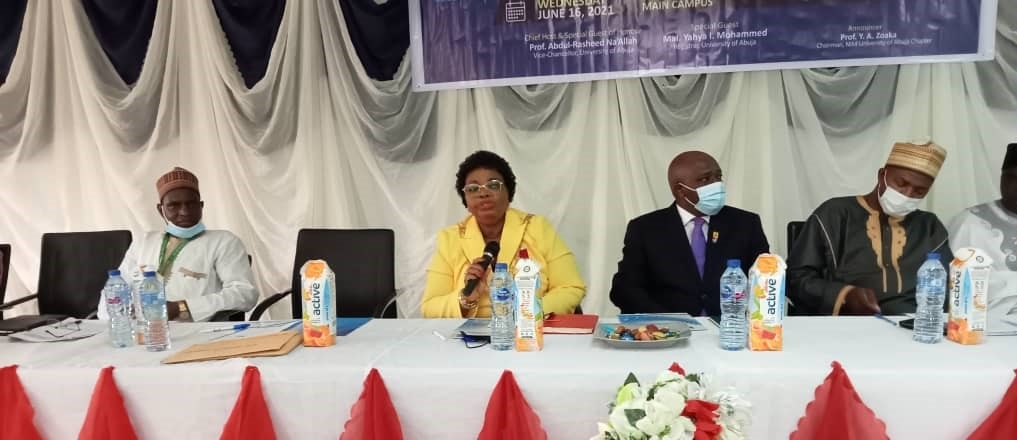 The President and Chairman of the Nigerian Institute of Management (Chartered), NIM, Mrs Patience Anabor has explained the institute's decision to delist some top bankers including fellows of the body from its membership base.
Speaking at the inauguration of NIM members at the University of Abuja, on Wednesday, she said that only those bankers including some fellows who were found guilty of corruption were delisted.
"If we catch any corrupt member, we are at liberty to delist the member and we have done so by delisting some corrupt bankers in the country," Mrs. Anabor said at the inauguration of the professional body at the University of Abuja.
"We are not afraid to sanction our members and that way, we intend to keep and respect our constitution, practice and laid down procedures."
The president said the institute had been doing its best to preach transparency, rule of law, discipline and best practice to both members and non-members in the country.
She called on the members to promote the ideals of management practice and discipline for the development of the country.
Vice Chancellor, University of Abuja, Prof Abdulrasheed Na'Allah, represented by Dr Abubakar Aliyu, called on the members to obey laid down rules and regulations for the development of the country.
He said the members should build a culture of discipline and service to Nigeria and upgrade their service to society for national development.