PDP Govs Defecting To APC Lack Morals – Sagay
By Temidayo Akinsuyi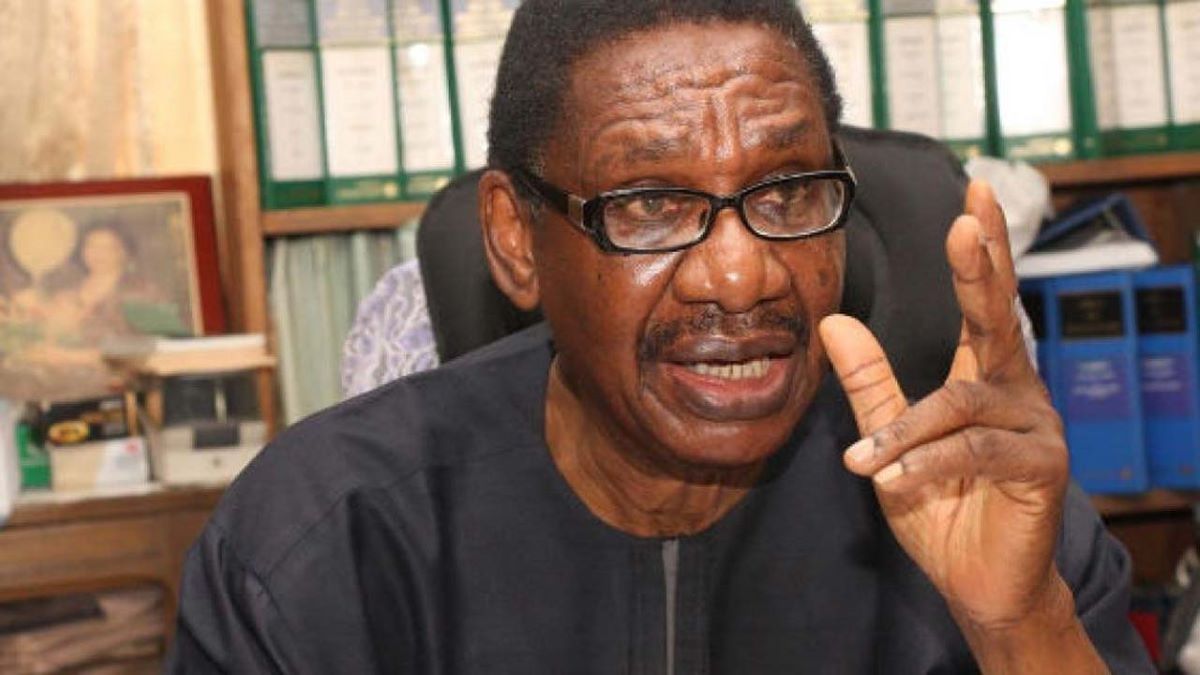 Prof Itse Sagay (SAN), Chairman of the Presidential Advisory Committee Against Corruption (PACAC), on Monday, berated the ruling All Progressives Congress (APC) for allowing governors elected on the platform of the Peoples Democratic Party (PDP) into its fold.
According to him, PDP governors who are defecting to the APC are highly unprincipled people and opportunists who want to remain relevant at all costs.
Governor Dave Umahi of Ebonyi State and Ben Ayade of Cross Rivers have already defected from the PDP to APC, while Governor Bello Matawalle of Zamfara will be formally received into the ruling party on Tuesday.
Also Senator Peter Nwaoboshi, lawmaker representing Delta North Senatorial District also defected from the PDP to APC last weekend.
There are also speculations that Governor Okezie Ikpeazu of Abia State is at the final stage of defecting to the APC, a claim he has repeatedly denied.
Governor Yahaya Bello of Kogi State, who had in June last year predicted that 10 PDP governors were on their way to the APC, also paid a courtesy visit to Ikpeazu on Sunday, fueling rumours that Ikpeazu may be on his way to the party.
Speaking exclusively with Daily Independent, Sagay, who said the actions of the party leadership has greatly embarrassed him as one of its members, also blasted the national caretaker committee chairman of the APC, Governor Mai Mala Buni of Yobe State, who, he said, has failed to carry out his role to organise a national convention for the APC.
"On the issue of defections, I am extremely dismayed and troubled by that. I am also very displeased with the APC for accepting all these people. These are opportunists who want to use the chance of joining APC to continue to remain in power and remain relevant.
"They are totally unprincipled people and the APC itself is a highly unprincipled party for accepting people like that. Why should a governor who has contested and won election as a PDP man, why should we allow him to cross over to APC? That is an affront on the majority of vot­ers who voted for him. For me, it is a very bad situation and it is not good for the image of the APC.
"On each occasion, opportunism will carry the day, the people who have gone out to cast their votes will be terribly disappointed with such developments," Prof Sagay said in berating the APC for accepting the defecting the PDP governors.
Source: Daily Independent