[BREAKING] PHOTOS: TB Joshua's Corpse Arrives SCOAN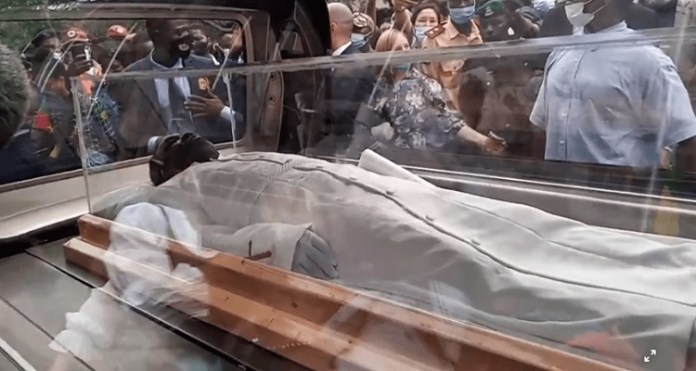 The body of the late founder of Synagogue Church of All Nation (SCOAN), Temitope Balogun Joshua, popularly known as TB Joshua, has arrived SCOAN for lying-in-state.
TB Joshua's remains arrived at the church premises in the Ikotun-Egbe area of Lagos State in the early hours of Thursday.
The popular cleric, who died in Lagos on June 5, 2021, is scheduled for burial on Friday, July 9 at the church premises.
TB Joshua had died a few days ago after conducting a service in his church.