Nnamdi Kanu's Human Rights Not Violated During His Re-Arrest — IHRC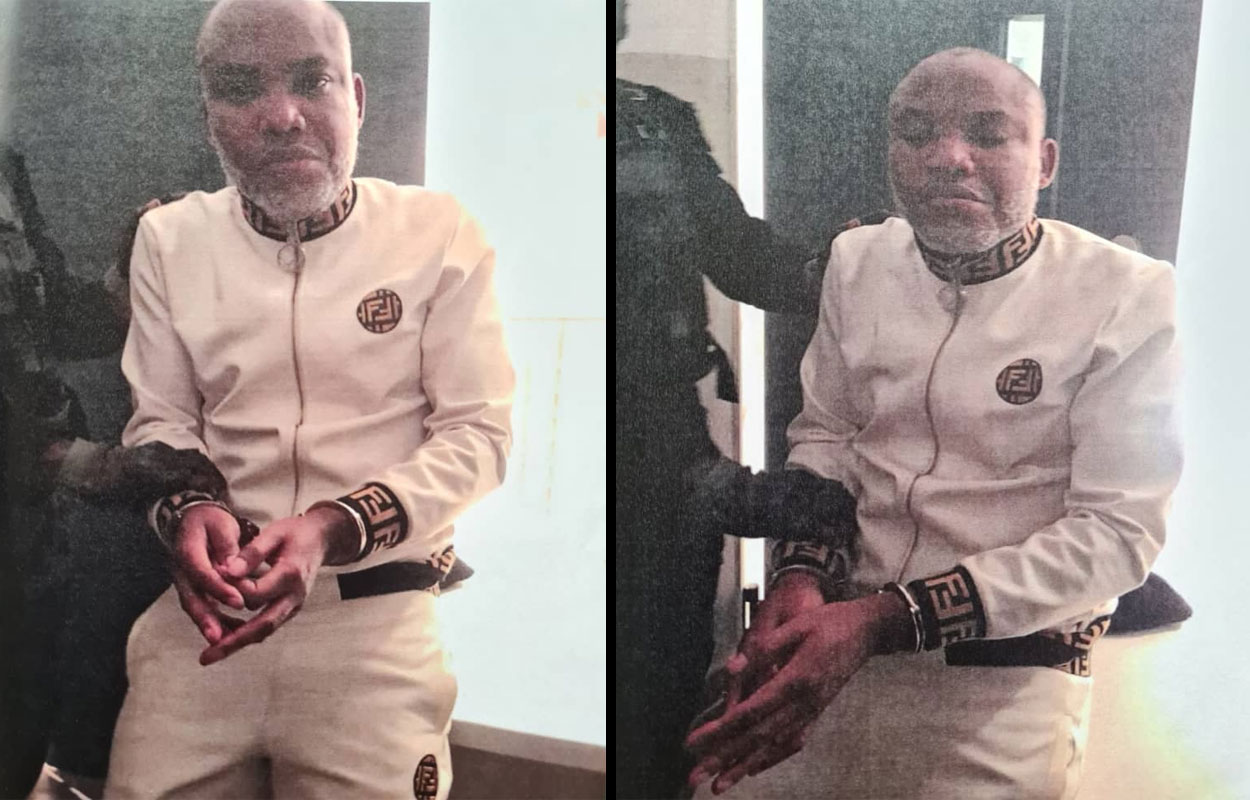 The International Human Rights Commission has released the result of its independent investigation to assess if the human rights of the embattled leader of the Indigenous People of Biafra, Nnamdi Kanu, was violated during his repatriation to Nigeria.
The Commission based in Geneva in the statement said; "The commission upon investigation is unable to establish a case of human rights violation of Nnamdi Kanu in Kenya by the special Police Forces.
"The Commission is convinced that the Kenyan Government played no official role in the event that led to Nnamdi Kanu's arrest.
"The Commission expects the Nigerian Government to follow up the trial of Nnamdi Kanu in line with the country's laws and respect to human rights.
"The commission has resolved to monitor the trial of Nnamdi Kanu to ensure his human rights are not violated by the Nigerian Government," the IHRC stated.
Meanwhile, Green White Green (GWG) had earlier reported that Ohanaeze Ndigbo, the apex Igbo socio-cultural group has taken a position on the fate of the detained leader of the Indigenous People of Biafra(IPOB), Mazi Nnamdi Kanu, with a resolution to send its highest legal officer to monitor his trial.
While dissociating the group from violence, Ohanaeze, however, pledged to ensure that Nnamdi Kanu gets a fair trial. It was the first time that the apex Igbo socio-cultural body would make a formal declaration on the fate of Nnamdi Kanu since his rearrest.
In reaction, the Attorney General of the Federation (AGF) and Minister of Justice, Mr Abubakar Malami, (SAN) says the formation of a legal team by Ohanaeze Ndigbo to monitor proceedings at the trial of Nnamdi Kanu is a welcome development.
The attorney-general said it was instructive that Ohanaeze recognised that its members belonged to Nigeria and that they were not averse to the trial of Nnamdi Kanu.