Ararume Vows Not To Leave APC For Uzodimma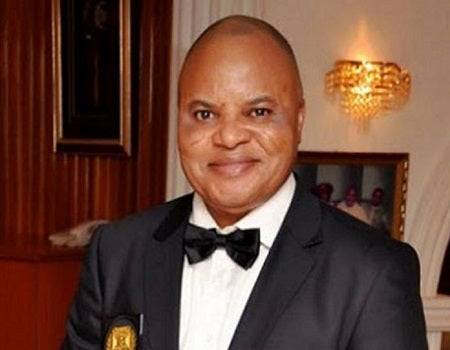 Senator Ifeanyi Ararume has vowed not to leave the All Progressives Congress, APC, a home he said he helped to build in Imo State for strangers to occupy.
Reacting to recent rumours about his imminent defection to the Peoples Democratic Party, PDP, he accused proxies of Governor Hope Uzodimma of orchestrating the rumours which he said were without basis.
GreenWhiteGreen GWG reports that Ararume an d Uzodimma were recently enmeshed in a faceoff when the governor opposed Ararume's bid to represent the APC in the Imo North Senate bye-election.
Reacting through his Destiny Organisation, Senator Ararume debunked claims that he had finally joined the People's Democratic Party (PDP).
In the statement signed by Hon. Stanley Nzekwe, Destiny Organisation maintained that those behind Araraume's defection rumour, are Political enemies who are threatened by Araraume's weight and influence in Imo State Politics. The Group vowed that Araraume would never leave APC because "he is one of the pioneer members and builders of the Party in Imo State",
The Group added that it would be unusual for a man to abandon a house he built for strangers to occupy. It warned that those who were peddling the falsehood would reap shame if they did not desist from the dangerous rumour. It added that Araraume was involved in building the APC at all levels and wondered why he would leave the Party for those it called " political wanderers and scavengers " who have nothing to offer the people.
It added that the Pioneer members of Imo APC had commenced genuine mobilisation of Imo People to join the Party and help in consolidating the gains the Party had made so far.
The Association enjoined members of the Public to disregard the Araraume defection rumour; describing it as gimmick meant to deceive the public and create disharmony between Senator Araraume and the leaders of APC.
The Group noted that Senator Anyanwu had already disowned the report. It described the rumour as satanic and irresponsible journalism.