Benue PDP, APC Fight Over Akume's Help For Herders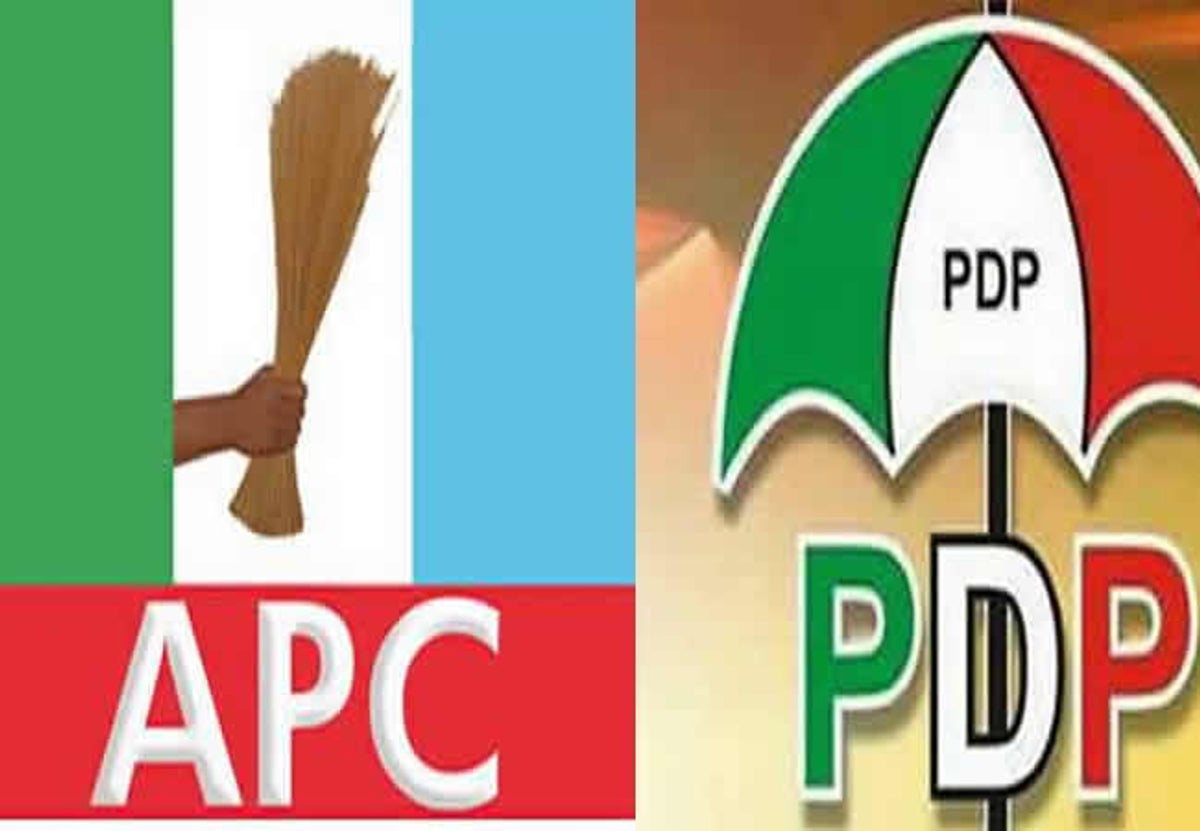 The All Progressives Congress (APC) and the Peoples Democratic Party (PDP) in Benue State were on Tuesday engaged in a squabble over reports that the penultimate governor of the state, Senator George Akume had allegedly discredited the open grazing bill operating in the state.
Akume, who is also the Minister of Special Duties and Inter-governmental Affairs was alleged by the PDP to have discredited the open grazing bill in a statement issued by the PDP Publicity Secretary Bemgba Iortyom.
The assertion was, however, immediately dismissed by the APC Publicity Secretary, James Ornguga who attacked the PDP of getting into a panic in the face of the depletion of their numbers in the state.
Orgunga maintained that "in their latest campaign of calumny, the PDP, through their spokesperson in Benue, alleged that Senator Akume had sided and absolved the Fulani over killings in Benue during his speech at a certain NKST Central Church in Wannune, Tarka Local Government Area.
The APC statement reads: "To put the records straight, Senator Akume has not been to NKST Central Church, Wannune in recent times; the APC leader only attended a wedding reception in Tarka last Sunday, away from the church during which he identified with the couple and took time to enumerate the good deeds of his principal, President Muhammadu Buhari towards Benue; one of which is the siting of the Federal Polytechnic, Wannune in the Minister's hometown.
"During the speech, Senator Akume urged the people to grow above tribal sentiments and see the Fulani and any other ethnicities first, as Nigerians, then, as brothers. The Minister established that the relative peace witnessed in Benue at the moment was made possible through President Buhari's military interventions of Exercise Ayem a Kpatuma and Operation Whirl Stroke.
"He condemned the killings by herdsmen and other intra- community hostilities in Benue that have claimed many lives and sued for expeditious action from the government to end the killings, adding that Governor Ortom was left with two years of his administration and that was enough time to turn things around for the good of Benue, rather than promoting the purported Islamisation and Fulanisation theory he has been advancing to court hatred against the President who is doing great projects in Benue State.
"It was while making reference to the hitherto agelong cordial relationship between the Tiv and the Fulani that the APC Leader referenced that even while he was the governor of Benue State between 1999 and 2007, the relationship between the Tiv and Fulani was still appreciable, at a time the anti-open grazing law was not yet in force.
"But sadly, the PDP in their narrow minds have hurriedly accorded a different interpretation to this harmless statement, rather insinuating that Senator Akume had called for an outright repeal of the Open Grazing Prohibition and Ranches Establishment Law of the state."