Obiano Not Involved In Arrest Of Nnamdi Kanu – CPS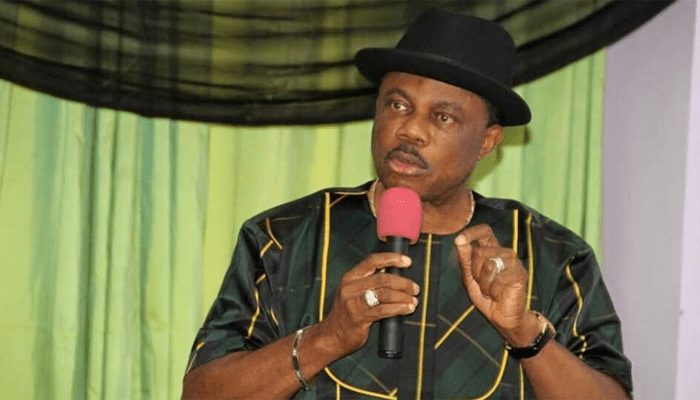 Chief Press Secretary to Gov­ernor Willie Obiano of Anam­bra State Mr James Eze has said that the report that Obiano was involved in the arrest and repatriation of the leader of the Indigenous Peoples Of Biafra (IPOB) Nnamdi Kanu as false.
He enjoined the general public to disregard the story that Obiano was involved in the arrest of Nnamdi Kanu, saying it is not only false but was "without the tiniest grain of truth".
GreenWhiteGreen GWG reports that IPOB had in a recent statement accused Governors Obiano, Nyesom Wike of Rivers State, Senator Chris Ngige among others of being involved in the plot to repatriate Nnamdi Kanu from Kenya.
Wike and Ngige are yet to react to the allegations that were articulated IPOB's publicity secretary, Emma Powerful.
Reacting to the allegation against Obiano, his spokesman, Eze, said: "It should be crystal clear to anyone that the Federal Government of Nigeria headed by Muham­madu Buhari as the President and Commander-in-Chief of the Nigerian Armed Forces, does not need the assistance of a governor who has no control over any security and intelligence architecture to do whatever it wants to do.
"The report is, therefore, a deliberate act of mischief that should be ignored by the general public".
It will be recalled that IPOB claimed that it had uncovered those behind the betrayal of Nnamdi Kanu citing two governors in­cluding Governor Obiano, a minister and a businessman.
But Eze said it was all false designed to denigrate Gover­nor Obiano perhaps in the eyes of supporters of Nnamdi Kanu.