Re: Why DSP Omo-Agege Will Not Be Delta Governor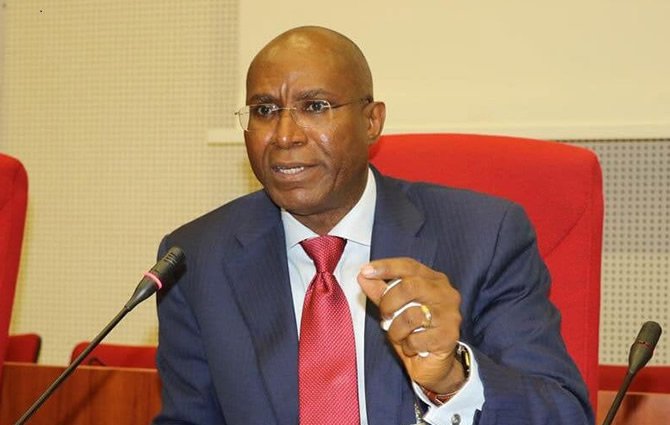 The above Article draws my attention scripted by a PDP salary earner, One Barr Fred Latimore, who exhausted all his fruitless Time and dissipated energy to paint the All Progressives Congress (APC) South South Leader and Deputy Senate President Senator (Barr) Obaisi Ovie Omo-Agege in a bid to deceiving the gullible masses including the gullible APC Members who felt shortchanged in the just concluded Congresses across the Nation and the State.
He deliberately cooked up laughable reasons raging from APC being on Only Social Media, APC Leadership Tussle, tagging Agege as an Emperor and a Monarch, painting Olorogun O'tega Emerhor's drowning Political relevance and emphasizing the unhealthy political rivalry with Chief Great Ovedje Ogboru and Co, and many more.
It's most unfortunate that gullible APC Members are now in line with these nonsensical nonsense by the PDP paid Parrot.
No Political Party is without internal wranglings and also internal mechanism in resolving such crises. What is happening in Delta State politics is not peculiar to only Delta State, even nearby Rivers State is not exempted. Those who feel uncomfortable and aggrieved should toy the line of peaceful Reconciliation.
The permeation by this paid Parrot of the PDP should be ignored because APC as a Party will do everything humanly possible to get things done and settled. We do not need an outsider to tell us of our crises and those who are sympathizers and apologists to these group of people should open their eyes and reason like political class and stop misleading the gullible masses including the Party Members.
We still have 486 Days to the General Elections and the Party can resolve its Internal Differences. Enough of hypocrisy and sycophancy. We are matching forward and God willing, we will fight and win the battle.
Comrade Adibor Freeborn
Publicity Secretary APC Okpe LGA