Fallen Angel: Social Media Critics Blast BBNaija's Bad Girl
By GWG Lifestyle Editor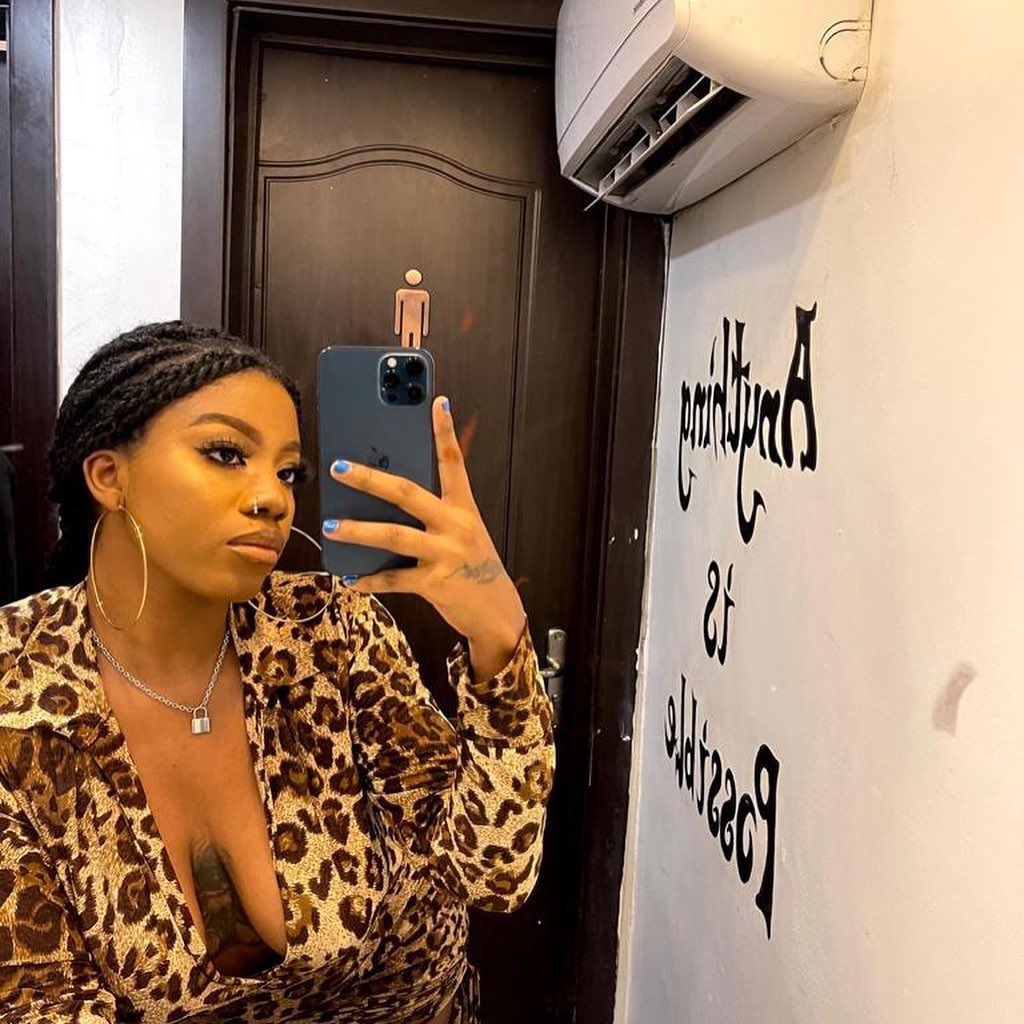 BBNaija housemate, Angel Smith has come under the spotlight after posting raunchy photos on her Instagram page. The pictures of the 21-year-old Angel showing her cleavage in different positions were hailed by several of her followers on her Instagram page.
However, the adulations expressed in sexual context were matched in social media by some who ironically depicted the young lady who not too long ago asked not to be addressed as Ma in the context that she is still a young lady.
However, in the picture she posted on her Instagram page she said "I'm madam, not baby."
Among those who liked the pictures was 2020 BBNaija housemate, Doraty Bachor who said: Madam the Madam 😂🔥😍
Another follower said:
My phone has been hanging since I saw these pictures 😢🔥🔥🔥
However, several others who commented on the picture on the social media were in fury with one mocking her as a fallen angel.
GreenWhiteGreen GWG gathered the reactions on the pictures of the BBNaija housemate, Angel Smith.
Prayfortheworld
Yes she's right…Someone with such breast should be a Madam in the game and not a baby regardless of the age
Gentlerespect76
Next thing is to act porn, the way you are going.
But I pray that the light of God's mercy shine on you and show you the path of wisdom since you are so young and confused. For youths make their ways pure through the fear of God.
temitope27(m)
But she was saying the other day that, she shouldn't be address as MA, so y this nonsense now
Jeon(m)
I don't know why I'm not attracted to her in any aspect.
chatinent:
In 2002, dressing like this was considered adultery alone. No more respect for womanhood. No more respect for the woman body.
The other day, one of dem tiwara womanhood with leaked sex tape.
Now this one is exposing walls of Jericho.
What kind of angel is this? Fallen angel?
Emu4life
Was this not the same girl telling people to stop calling her "Ma" because she's 21? Please what is the difference between Ma and Madam? If we call them "Fish brain " now, dem go begin vex.
Btw, Feminists should come and give us Five (5) reasons why the above outfit doesn't portray SEX OBJECT ?
AmazingELixir:
Did she forget wear bra or something….these girls have mo respect for breast anymore.
Wiseandtrue(f)
Newsmic: "I'm Madam not baby."
Jezebel/Problematic confused child!
Them use ma for you, you say you still be baby
Now that everyone thinks of you as a child, you said you are a madam
Do you actually know what you want
WibusJaga
What You See Is Not What You Get. Don't be deceived; those mammary glands are on life support.
Mikeeytools
Na wah ooh Na woman train this one up abi Na monkey?
Deiks
Finally the mighty olympus has fallen
Harrynight
This one be showing boobs upandan,
I can bet many don't know she has a child