Experts React As Zenith Shares Top GTCO For First Time Since 2009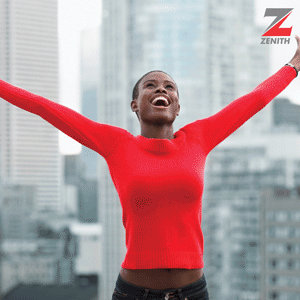 For the first time since 2009, Zenith Bank shares topped GTCO (formerly GTBank) on Thursday at the end of trading on the local bourse, Nigeria Exchange Limited.
From a premium of N25 over Zenith in 2018, GTBank closed at N0.05 discount to Zenith's close of N25.50, marking a new history in investor valuation of the two arch-rivals jostling for the rank of being the most profitable lender in Nigeria.
The development was bringing to fore questions as to whether the above-board governance perspective of GTBank has been demystified.
More so, as Zenith Bank now delivers higher profitability and earnings per share, some pundits believe Zenith Bank should justifiably trade at a premium to GTCO, especially as Zenith Bank remains the most capitalised bank in the country and has the second-largest balance sheet, amongst other strong fundamentals.
To some market participants like Isaac Olorungbon, the Chief Executive Officer of Deep Trust Capital Limited, he believes, "the premium valuation of GTCO over Zenith has historically been driven by market perception on the above-board governance of GTCO, diligent execution of the Management and unrivalled profitability. Interestingly, Zenith Bank has in the past six years equally convinced that market on these fundamentals, which are inherent in the Bank".
"With its consistent earnings growth, stable dividend policy and broader fundamentals of the Bank, it deserves a premium pricing, just as GTCO. More so, whilst Zenith sustained its earnings growth, GTCO reported a notable decline in profit, reinforcing the attraction of investors towards Zenith," he added.
Speaking on the shift in market valuation on both stocks, Mrs Ebiere Fumudoh, Chief Executive Officer Norrenberger Securities Limited noted, "GTCO is still priced at a slightly higher premium from a Price-to-Book value perspective at 0.88x, compared to Zenith Bank's valuation of 0.67x, which perhaps reflects the fact that GTBank's return on average equity of 20.8% is still higher compared to Zenith Bank's ROE of 18.6%".
At the close of the market on Thursday, 13 January 2022 GTCO closed at N25.45, while Zenith closed at N25.50.
Source: Daily Trust
Send Us A Press Statement Advertise With Us Contact Us
 And For More Nigerian News Visit GWG.NG