Lawyers Divided As APC Confirms Emefiele Registered Member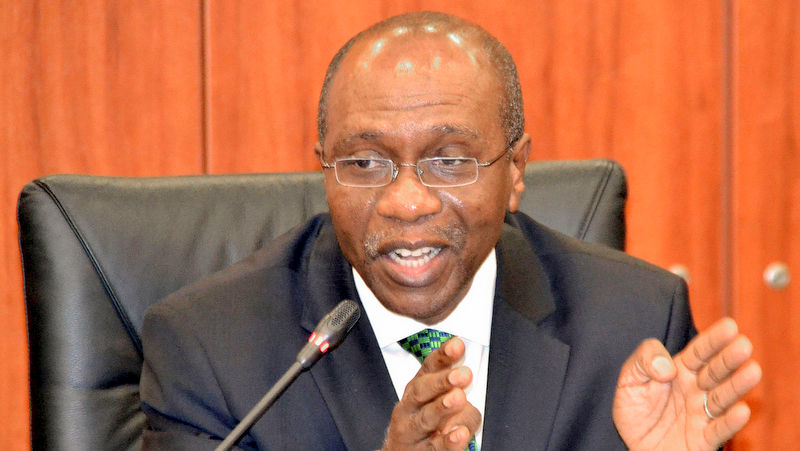 Mr Nduka Erikpume, the All Progressives Party APC Chairman of Ward 6 in the Ika South Local Government Area of Delta State, has said the Central Bank of Nigeria Governor, Mr Godwin Emefiele, is a member of the party.
Erikpume, said the CBN governor Emefiele had registered as an APC member since February 2021.
When asked whether Emefiele had registered in the APC,  Erikpume said, "Yes, he has registered since February 2021. He is our member."
Recall that Emefiele's alleged involvement in politics on Sunday attracted diverse reactions from stakeholders and senior lawyers.
Three interest groups – the Rice Farmers Association of Nigeria, Friends of Emefiele and Emefiele Support Group – last week paid N100m  for the APC presidential expression of interest and nominations forms for Emefiele.
But the CBN governor, in a tweet on Saturday, said he was still waiting for God's direction, adding that he would purchase the N100m forms himself if he entered the presidential race.
Southwest Consensus Hope Flops As Osinbajo, Tinubu, Fayemi Meet
Emefiele who was mum on whether he was an APC member, however, said that he would continue to serve the country in his capacity as CBN governor until he received divine counsel to contest for a higher office.
But  Lekan Ojo, SAN, argued that there were constitutional provisions for public officeholders who wanted to contest public offices and the constitution makes allowance till 180 days before general elections to tender his resignation.
He added, "The governor of the Central Bank of Nigeria is also in a public office position and the constitution requires that people in such office should tender their resignation 180 days before the election dates.
There is no provision in the constitution that states that he cannot contest an electoral position, it only states that such must resign.
"Also, the law did not state that he must resign before picking the nomination form or before the primaries, it only states that 180 days before the elections."
Ojo noted that although there was a provision of the electoral act that stipulated that public office holders running for political positions must immediately resign their appointments, however, the case was still in court and all things remained as they were until the case would be decided by the court.
He said, "On the other side, there is an Electoral Act, 2022 that is currently in court. In the act, there is the precedence of the view that a person holding a government office should resign his or her appointment within a particular period before contesting an election or before the date of an election."
It is morally right for CBN gov to resign
The SAN also added that outside of the provisions of the constitution and legal perspective, he believes it is morally right for Emeifele to be a member of the APC.
He said, added, "Outside of the law, on moral grounds, it is honourable for him to resign because the position he is occupying is a very sensitive position and he is expected to be apolitical. So, if we look at it from that perspective, it's wise for him or anyone in such a public office to resign while contesting for a political office."
Send Us A Press Statement Advertise With Us Contact Us