The Power Of Vision: Celebrating Senator Ehigie Uzamere @ 67
By John Mayaki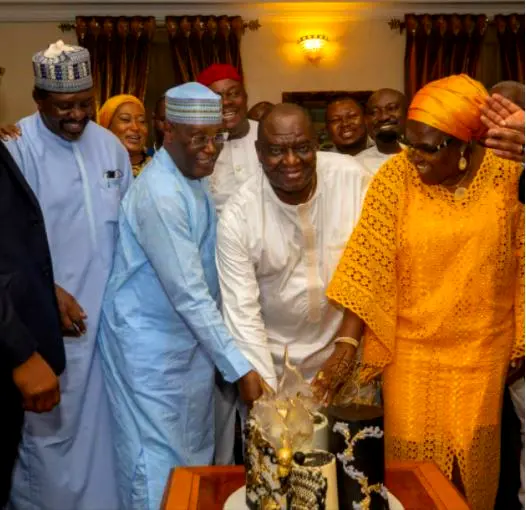 It is to the credit of Senator Ehigie Uzamere, and a mark of his profound impact on the growth of Nigeria's democracy and general development, that years after he left office as an elected public officer, he remains a relevant – and towering – political figure at the heart of important conversations on governance and nation-building.
His 67th birthday, celebrated on June 2, 2022, has triggered an outpour of praises, commendations, and testimonies about his character and contributions to state and national development.
An accomplished architect, he won election to the Senate in 2007 to represent Edo South Senatorial District, surprising doubters who held up his relative lack of prior political experience as an impossible obstacle.
What they failed to appraise was the power of the vision he sold to the people who yearned for a different brand of politics and politicians focused on growth and meaningful engagements. His election was a bold statement of faith that paid off.
As Senator, he not only facilitated development at home but also led legislative actions that shaped the country, including its fledgling democracy. In 2008, he was instrumental as a member of the joint Senate Committee on Constitution Review that revisited the country's guiding document and proposed solutions to some of the persisting problems, some of which sadly still echoes today.
A mid-term assessment carried out by ThisDay newspaper, one of Nigeria's most reputable media outfits, credited him for sponsoring the Nigerian Communication Commission Act (Amendment) Bill, and the Nigerian Institute of Cost Management Bill.
Crucially too, he was praised for his efforts toward achieving a transparent voting process through reforms of INEC, the electoral body, to reduce delays in the collation of election results and subsequent announcement.
Senator Ehigie Uzamere: Legislative Accomplishments
So outstanding was his performance in his debut term at the Senate that he won re-election to consolidate his gains. After his service in the Senate came to an end, he maintained a respectable position as a distinguished statesman and continues to lead conversations on national development, the deepening of democracy, and optimizing government actions and policies for productive engagement of the country's youthful energy.
He remains a respected figure across the political aisle, known for his frank assessment of situations, vast knowledge of constitutional democracy, and how to build a state that works.
He is presently at the forefront of the bid to replace outgoing President Muhammadu Buhari with Atiku Abubakar of the PDP, who he reckons possesses a blueprint on how to unite the country behind an agenda trusted to deliver sustainable growth and lasting peace.
Send Us A Press Statement Advertise With Us Contact Us
Send  Us A Press Statement  Advertise With Us  Contact Us
 For Nigerian News Visit GWG.NG