Gale Of Defections: Can Adamu Stop Angry APC Senators?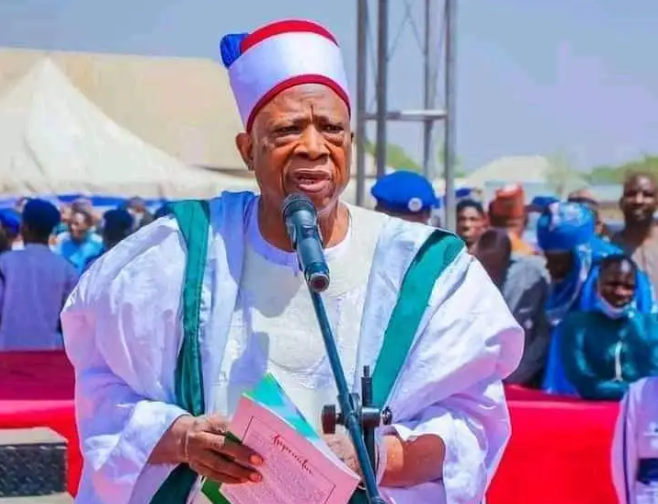 Ahead of the 2023 general election, the ruling All Progressives Congress (APC) has lost at least seven senators to opposition parties in a gale of defections.
The development appears to be causing tension in the ruling party. The defection could be a reaction from senators who failed to secure return tickets to partake in the 2023 General Election.
In a move to stem the tide, the national chairman of the party, Adamu Abdullahi, held an emergency meeting with APC senators on Wednesday in Abuja.
Adamu who arrived at the National Assembly complex some minutes past 2 pm, moved to the office of the Senate President, Ahmed Lawan, for a brief meeting before the general meeting.
Earlier, Lawan while reading the letter signed by the Senate Deputy Majority leader, Ajayi Borofice, had announced that the meeting would take place by 2 pm at the premises.
GreenWhiteGreen GWG gathered that the number of APC senators has dropped to 62 after consistent defection from the party.
This development may not be a new one for the ruling party as about 15 senators in 2018 before the general election defected to the opposition PDP. That kept the party in minority at the upper chamber,
But the party may not want to take things for granted this time around as more opposition parties are springing up against the ruling party unlike what happened in 2019..
So far, the party has lost the senate leader, Yahaya Abdullahi, Senator Adamu Aliero from Kebbi State among other five senators to PDP, the New Nigeria Peoples Party, (NNPP), and the Labour Party.
Other senators who defected from the APC were Ibrahim Shekarau (Kano), Dauda Jika (Bauchi), Ahmad Babba Kaita (Katsina), Lawal Yahaya Gumau (Bauchi), and Francis Alimikhena (Edo).
In the last primary of APC, and other political parties, many lawmakers failed to get return tickets for the 2023 general election which was blamed on the indirect system of primaries. .  
The development attracted the reaction of the Speaker of House of Representatives, Femi Gbajabiamila. According to him, many members lost because of the process of primaries, using the delegate system which is what the House fought against by making direct primaries compulsory in the Electoral Act which the President vetoed.
It is not clear how the party would be able to halt the movement especially among those who are aggrieved and felt betrayed by the party leadership. However, time would  tell how much success the effort of Adamu and others would yield.