Xenophobia: No Problem Mortgaging Our Landing Rights In S/Africa – Air Peace Chairman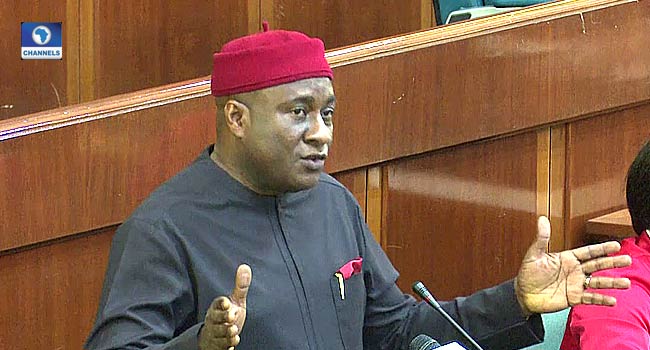 By Ayodele Oluwafemi
Chief Executive Officer, (CEO), of Air Peace Airlines, Allen Onyema on Wednesday disclosed that it was not a problem for him mortgaging his recently acquired landing rights in South Africa in his bid to join the rescue of Nigerians from the xenophobic attacks in South Africa.
Onyema spoke in the House of Representatives as the legislative chamber congratulated him and recommended him for honours for his leading role in bringing Nigerians back from South Africa. The House also resolved to make Air Peace its official airline.
Speaking at the plenary, Speaker Femi Gbajabiamila noted that  Onyema should be commended for the kind gesture and rare show of patriotism, saying that "We hereby commend Mr Allen Onyeama and recommend him to the federal government for higher honours in Nigeria."
In his speech, Onyema commended President Muhammadu Buhari for exhibiting leadership quality of patience even in the face of provocation, occasioned by the killings of Nigerians in South Africa.
According to him, "I did not do it for publicity, I had to mortgage my landing right in south Africa, because I just got the landing right before the crisis.
"I did not give a damn, I never did, because I know that I will not go to heaven with any dime."
Responding to the honours on him by the legislative chamber, he said:
"I have never been so honoured in my life. You have brought tears to my eyes. I would not have been able to do this if the federal government did not allow me or assemble those people for me to evacuate."