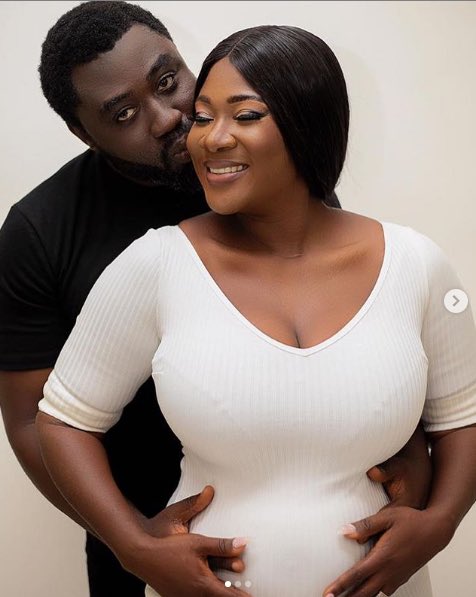 Screen diva and lovable housewife and mother of three, Mercy Johnson, adored for balancing family life and her acting career has revealed to her social media followers why she is crying.
After three children, the adorable actress and wife of Prince Odi Okojie revealed that she is again pregnant for baby number four. And yes, she confessed that she had always wanted four children.
She went down to Instagram to reveal her emotions.
She said:
"We're having a baby ❤️❤️ I've always wanted 4 kids…. always. However, after 3 kids, I thought I had retired from the baby making business.
So a while back, we found out we had a baby on the way.

I can't explain the joy and peace expecting our new baby has brought, or the cravings for food that have followed. I get so emotional easily, in fact right now I've started crying from joy again."