Zamfara: Why Three Cabinet Members Resigned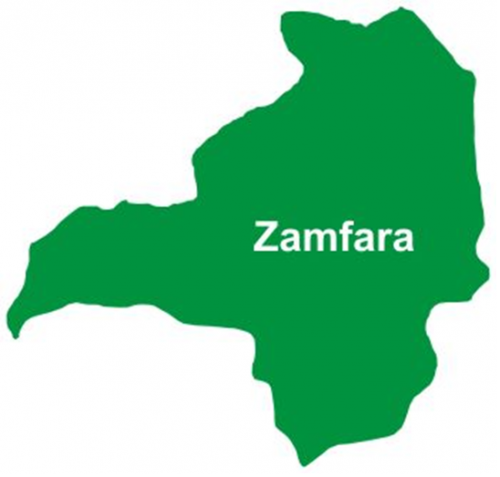 Days after the Zamfara State Commissioner for education Alhaji Jamilu Zanah unceremoniously resigned his appointment flaying alleged high-handedness on the part of Governor Bello Matawalle, another political office holder, Alhaji Sambo Marafa, has opened up on why he resigned as a special adviser to the governor.
Alhaji Marafa, younger brother to Senator Kabiru Marafa was with his brother in the trenches in the agitation to derail the transition plot of the former governor of the state, Alhaji Abdulazziz Yari.
Their scheme succeeded with the enthronement of Bello vide the Supreme Court judgment that removed the All Progressives Congress, APC from all elective positions in the state on account of the irregularities that trailed the party's primaries.
While Alhaji Zanah was the campaign director-general, the Marafas being members of the APC operated from the shadows being long time associates and also not to be openly charged for anti-party for helping a PDP candidate.
Alhaji Sambo Marafa was duly acknowledged and rewarded with the position of Special Adviser on Zamfara State Comprehensive Agricultural Revolution Programme.
However, Marafa has now resigned his position giving as reason the need to concentrate on his private business. Unlike Zanah, he, however, completely removed bickering or bitterness in his action as he praised the governor for the opportunity to serve.
He said:
"Governor Bello has been a senior brother to me because he is a very close friend of my elder brother.
"The struggle we made that saw us to Supreme Court was not done to put PDP in government. It was done to defend our collective rights and that of our people.
"My gratitude, therefore, goes to Allah (SWT), then to Governor Bello for finding me suitable to be appointed as his Special Adviser out of over four million people in Zamfara State.
"Looking back at the journey from our party congresses to rancorous party primaries and the long journey through the state high court, Appeal Court and finally the Supreme Court and the massive support my brother got from the length and breadth of our state and even beyond, I reasoned, it would amount to extreme selfishness to put myself first before so many prominent members of my brothers political camp, especially those that were either imprisoned, sacked, or wickedly sidelined/redeployed, all because of the struggle to emancipate our state.
"I resigned to make room for some of them to be considered.
"When I informed the governor, he reasoned with me and he thus happily accepted my resignation, wished me well in my business and promised to look for a suitable replacement from one of our deserving members.
"Like my brother, I will always pray and work for the success of Matawalle's administration because his success is ours. I'm ready to make any sacrifice for our beloved state."
Besides the two, another commissioner, Bilyaminu Shinkafi who served as commissioner for higher education also resigned last week following an appointment to the National Assembly Service Commission, NASC.