Winner Of Comedy Reality Show To Go Home With N10 Million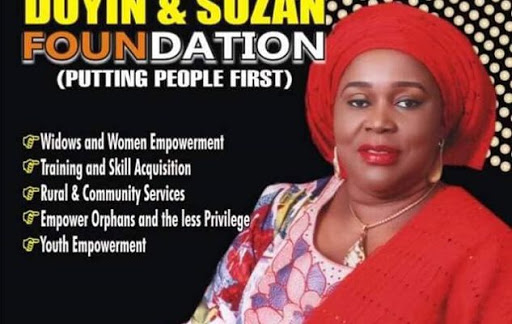 By Chuks Ekpeneru
The winner of the Naija comedy empire television reality show is expected to go home with ten million naira, a brand new car while lots of consolation prices will be available for the runners up.
Producer of the show, Ziggy Austin Ogbaki disclosed this during a press conference on Thursday in Abuja.
He said the programme is organized by Doyin and Susan Foundation in partnership with the Naija talent search.
He said the programme is open to people of all ages provided they have talent in comedy and must have completed secondary school.
"This programme is geared towards searching for raw talents on the streets and bringing them up to the public domain and make them sort after," he said.
"We want to showcase Naija to the world, we want the whole world to know that Nigeria has talent and we hope to achieve this by including our winners in the American talent reality shows.
"We also want to provide mentorship for the next two years and groom these young talents so they can reach their potentials.
Ogbaki said the Naija talent search began in 2009.
"The Naija talent search and Doyin and Susan Foundation having seen this very huge vacuum and the fact that these youths need to be taken off the street decided to fill in this gap by ensuring that these talents are tapped and allowed to blossom with the much needed support.
Ogbaki said participants are to register with two thousand Naira, "we are looking at a total of 37 contestants that will be drawn from the 36 states of the country including the Federal Capital Territory.
"The Naija comedy empire will start in April this year and will run for a period of six weeks, concluding with an award night for comedy icons.
He also announced that the organisers are working with well-known comedians to make the show a success.
The Doyin and Susan Foundation is a non-governmental and non-profit organization which was born out of the desire to empower the Nigerian youth and take them off the street, while the Naija talent search is committed to helping the youths of Nigeria.