Compound Fools! Edochie Blasts Men Who Kneel Down To Propose!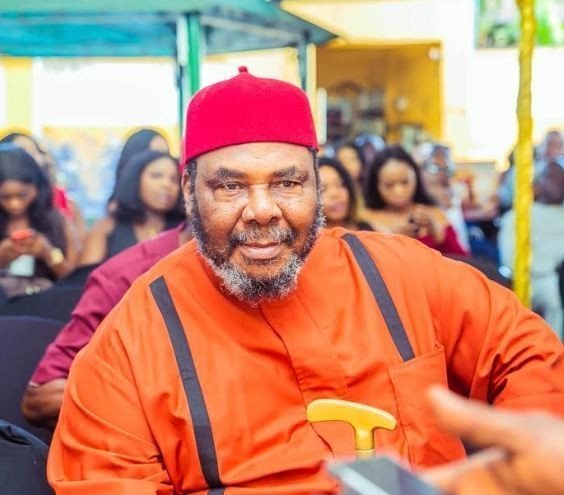 By Ayodele Oluwafemi
Veteran Nollywood actor, Pete Edochie has lived up to his Okonkwo macho character in Things Fall Apart as he Thursday faulted the idea of Nigerian men kneeling to propose to women for marriage, calling those who engage in such as fools.
Edochie, in a video circulated on social media, on Thursday, said the idea is an imitation of the European's culture, stressing that the African culture should not be neglected.
In his words, "Any young man who gets on his knees to propose to a girl, is not just an idiot, he's a bloody fool, a compound buffoon."
He boasted of his 51 years marriage with his wife saying "I have lived with my wife for 51 years, nobody has come to say 'please stop beating this woman'. Is it hatred that united us?"
In his words, "We are trying to copy white people, right? I believe in the sacrosanctity of our culture, the essence and the core of our culture.
"The white man kneels down to propose to a girl, you know what it means? The girl takes over the family. This is why whenever you disagree with your wife overseas, you are kicked out and the wife takes the house. As a young man, you should be in charge of your destiny. Kneeling down for a woman makes you a fool."
Edochie's statements have generated divided opinions on Twitter, as some of those who reacted lambasted the revered actor for making such statement in this 21st century.
Others argued that Edochie spoke from experience, considering he has been married for over 51years.
GreenwhiteGreen gathered the following tweets: