Northern Lives Matter! Leaders' Silence Flayed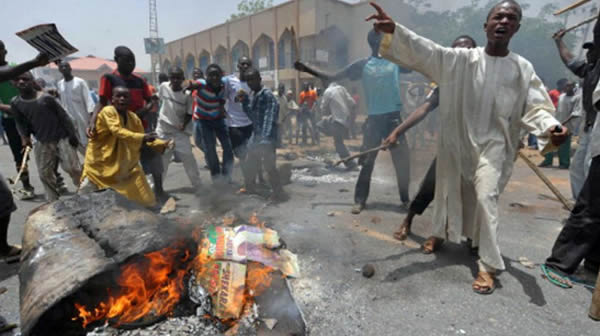 By Ayodele Oluwafemi
The killing of innocent Nigerians by bandits and Boko Haram sect in the Northeast part of the country have not gone down well with many Nigerians, who have began to call out their leaders to address the prevalent insecurity.
The reactions was sequel to killing of 81 person by Boko Haram insurgents, on Tuesday, in Gubio Local Government Area.
About the same time more than 40 persons were also reportedly killed in Faskari Local Government Area of Katsina State.
Also, protesters in Katsina state, on Tuesday, burnt down a billboard with the photograph of President Muhammadu Buhari and Governor Aminu Masari, in protest of the killings in the state by bandits.
Killings have also continued almost uninterrupted in the Southern Kaduna area of Kaduna State.
Many Nigerians have now taken to the microblogging platform, Twitter, to trend a hashtag "NorthernLivesMatter", to call on Northern leaders, especially the president who is from the North, to address the insecurity challenges of the region.
Some section of Twitter users criticized the Northern leaders for what they described being hypocritical to the challenges of their region, noting that during the previous administration of former President Goodluck Jonathan, the Northern leaders quickly raised alarm on the insecurity challenges in the area.
GWG gathered the following tweets: