Abdulsalami @ 78: Patient Dog Eats The Fattest Bone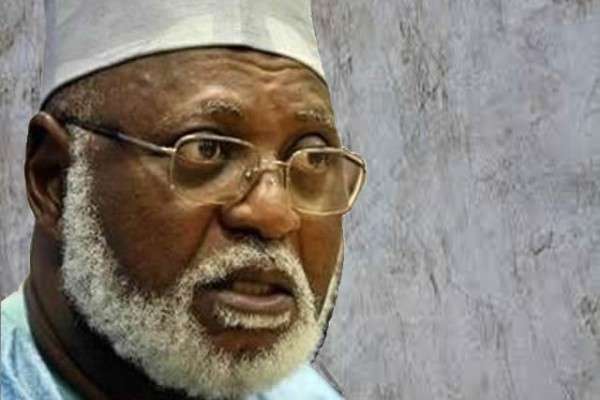 By Chuks Ekpeneru
It was one of the greatest ironies of life. As the story goes, Gen. Abdulsalami Abubakar was to be retired as Chief of Defence Staff on June 8, 1998 and the memo was reportedly on the desk of the maximum ruler, Gen. Sani Abacha.
However, on that day, Gen Abacha died and so Abubakar moved from near retiree to head of state in hours.
Abubakar successfully conducted elections within a year and transferred power to an elected president. He is widely commended for this and has received awards within and outside the shores of Nigeria.
The low point of his administration was the death of 1993 president-elect Moshood Kashimawo Olawale Abiola within hours of his release from detention.
Abdulsalami was born on June 13, 1942 to Abubakar Jibrin and Fatikande Mohammed, in Minna, Niger State, Nigeria.
He initially wanted to pursue a career in the Airforce as he was in the pioneering sets of officer cadets who enlisted into the Nigerian Air force on 3 October 1963.
He was, however, seconded to the Nigeria Army in 1966 on return from a foreign course.
He held several military positions culminating in his appointment by General Abacha as the Chief of Defence Staff in November 1993.
Abubakar is married to Fati, a retired judge and they have six children together.
He has Nigeria's highest award, the Grand Commander of the Federal Republic of Nigeria (GCFR).