Plot For Obaseki's Return To APC Thickens In Abuja, Benin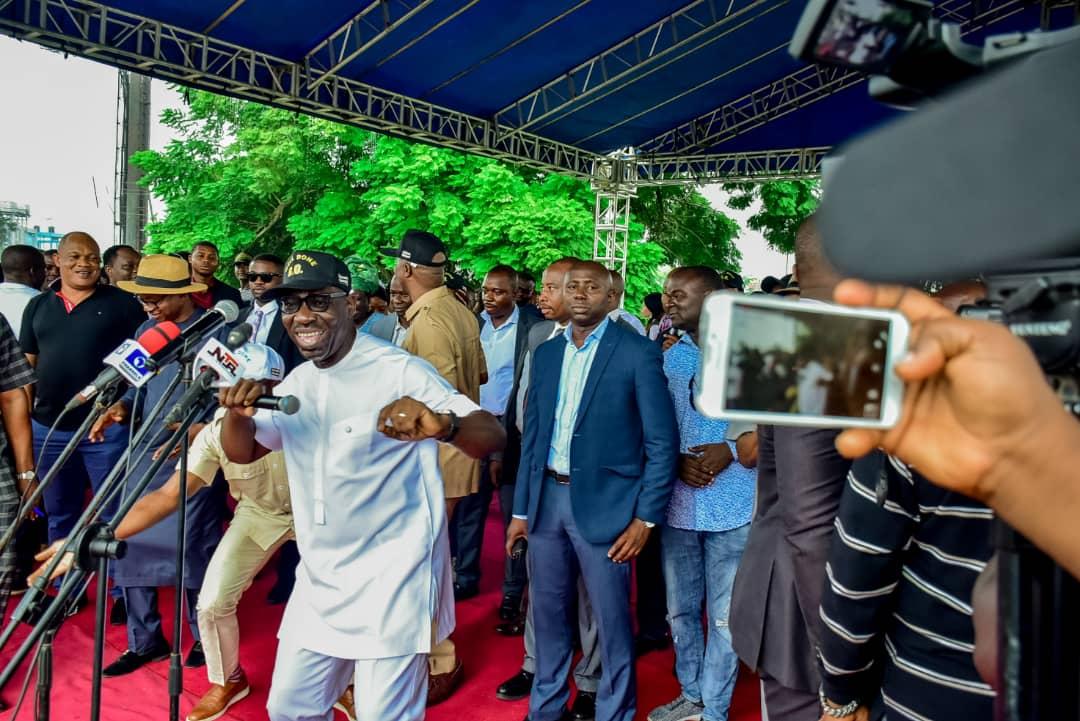 By GWG Staff
Moves to restore Governor Godwin Obaseki's membership of the All Progressives Congress, APC were being triggered on Wednesday following the sack of his arch-enemy, Comrade Adams Oshiomhole as national chairman of the ruling party.
Obaseki had on Tuesday afternoon announced his exit from the APC following his disqualification from the Edo State governorship primary of the party by the party's screening committee.
The decision was subsequently upheld by the party's Appeal Committee and the National Working Committee, NWC which Oshiomhole had announced as the party's 'Supreme Court.'
However, hours after Obaseki's announcement, the Court of Appeal sitting in Abuja announced the removal of Oshiomhole as chairman of the party upon a subsisting court case which upheld his suspension.
The development has triggered a crisis with the prospects of the party not fielding a candidate in the forthcoming election in Edo State.
However, party sources told GWG on Wednesday morning that a script to retain Obaseki in the APC has already been set in motion.
Obaseki who has faced what sources described as impossible conditions from the PDP, including "an arm and a leg" has yet to decide his political direction.
A source in Abuja told GWG that Obaseki could return to the APC as his resignation letter would be rejected by the local chapter of the APC as led by Anselm Ojezua.
"The local chapter will reject his resignation and that will force him back into the party," a source close to the development told GWG on Wednesday morning.
The script it was gathered would be paved by the removal of Senator Abiola Ajimobi as acting national chairman.
Ajimobi who is presently hospitalized is seen as an Oshiomhole appointee and would do his bidding.
However, multiple sources revealed on Wednesday that Ajimobi's appointment as deputy national chairman is now being questioned and would be challenged.
"Ajimobi's appointment was not ratified by NEC and cannot stand the test of time," a source said.
It was learnt that moves are being championed to activate the acting chairmanship of Victor Gaidam, the substantive deputy national secretary of the party who was the highest office holder following the crises and resignations that led to vacancies in the leadership of the party.