Edo PDP Quakes As Wait For Obaseki Continues
As PDP Shifts Primary To Tuesday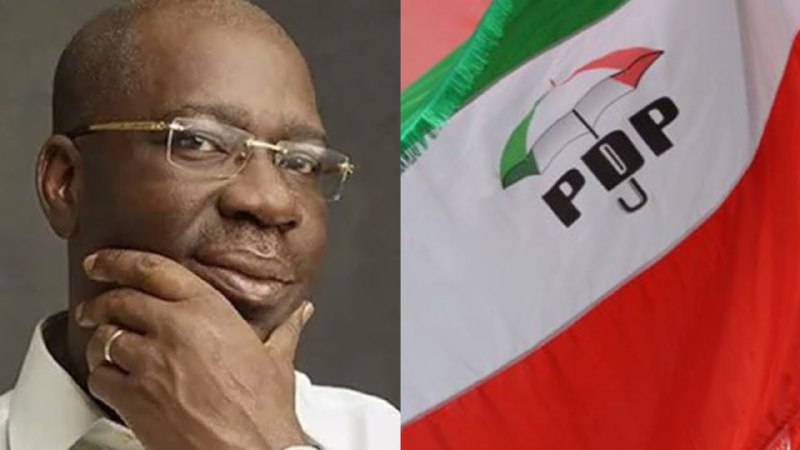 The Peoples Democratic Party, PDP has deferred its Edo State governorship primary to Tuesday amid internal bickering within the opposition party over the wait for Governor Godwin Obaseki to join the party.
Sources in the party told GWG that the shift of the primary was done to enable more room for consultations over the bid by Obaseki to join the opposition party to assert his second term bid.
However, the bid by Obaseki to enter the party it was gathered is being challenged by stakeholders with vested interests who are apparently not disposed to the governor joining the party.
Besides, the three declared governorship aspirants are also said not to be disposed to the move fueling concerns of a possible legal challenge.
The Obaseki camp after initially trying to retreat to the All Progressives Congress, APC has had second thoughts following the crisis that led to the fragmentation of the ruling into at least three leaderships in Abuja.
There are now concerns that the APC may not legally present a candidate for the election in Edo State with the crisis that has bedeviled the party both in Edo State and in Abuja.
A source said that the PDP has now shifted its primary to next Tuesday to enable more consultations and the cooling of heads among party stakeholders over the bid by Obaseki.
The primary was originally scheduled for Friday and Saturday, June 19 and 20.
PDP activists had demanded that Comrade Philip Shaibu be dropped as the running mate and an 'aboriginal' PDP member be slotted into the position of running mate.
Party stakeholders are especially concerned over what could happen to the grassroots if Obaseki is given the ticket as they fear that it could lead to loss of morale among party members.
One of the three contenders for the ticket, Gideon Ikhine while reacting to the bid to get somebody from outside the three declared aspirants had complained that the two last attempts by the PDP to get aspirants from outside the fold to fight for the governorship failed.
He referred to the 2012 recruitment of Gen. Charles Airhavbare and the 2016 bid by Pastor Osagie Ize-Iyamu.
Send Us A Press Statement Advertise With Us Contact Us