Obaseki To Contend With Rice Man After Primary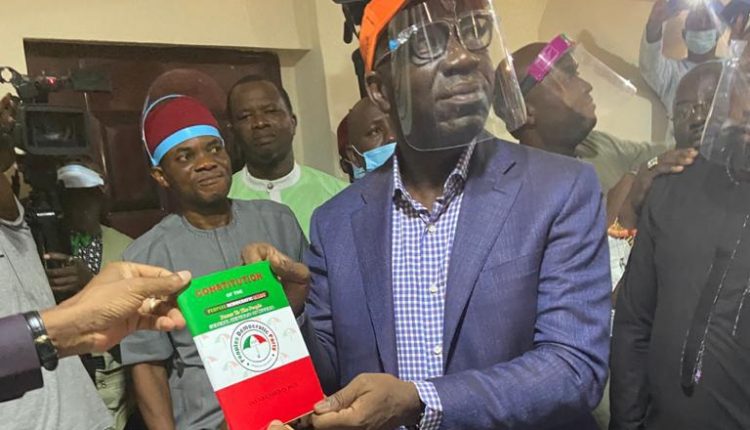 Governor Godwin Obaseki Wednesday overcame one major hurdle ahead of the Peoples Democratic Party, PDP governorship primary in Edo State after a Federal High Court in Port-Harcourt struck out the suit filed by Omoregie Ogbeide-Ihama against his participation.
He, however, still has to contend with the aspiration of Barr. Kenneth Imsansuagbon, the remaining aspirant in the race who has vowed not to step down for the governor. Imansuagbon has vowed to take his case to the Supreme Court.
Imansuagbon popularly known as the Rice Man could also be banking on his past philanthropic gestures and sentiments against Obaseki from aboriginal PDP members to overcome the governor.
The Federal High on Thursday struck out the suit brought by Ogbeide-Ihama after an out of court settlement between the plaintiff and Obaseki.
Justice E. Obile who presided over the case commended the two parties for reaching an out of court settlement.
However, Imansuangbon has insisted on pursing his aspiration.
"I have said it I am going to get to the Supreme Court this time," he said in an interview on AIT
"The NWC cannot play the role of God, the supremacy of the Nigerian Constitution and the Electoral Act is not in doubt. The NWC cannot change the rules, the process, the guidelines, the NWC does not have that power.
"Now that they have done that, there have been a lot of goal posts changed when does the primary start? Does it start during the congress or during the purchase of forms? What is the role of the timetable? If you breach all those, you will have to go to court."