Tinubu's, Amaechi's 'Boys' Fight For Their Leaders
Eze Tells Igbokwe To Focus On Job Of Cleaning Lagos Gutters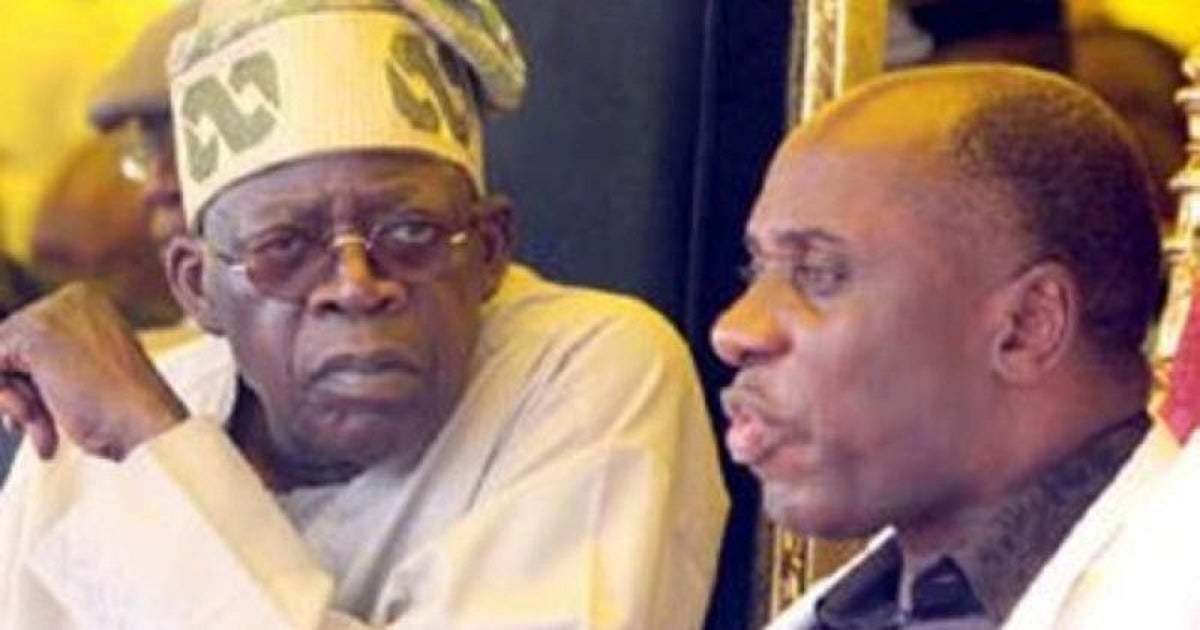 By GWG Staff
Proxies of two of the leading combatants for the soul of the All Progressives Congress, APC, Asiwaju Bola Tinubu and Rotimi Amaechi were on Wednesday engaged in verbal combat over alleged political indiscretions by their principals.
Mr. Joe Igbokwe, special adviser on drainage and water resources to the Lagos State governor and Mr. Chukwuemeka Eze did not hide their biases in separate statements issued on the developing crisis in the APC.
Igbokwe who is a fanatical follower of Asiwaju Tinubu had triggered the first salvo on Tuesday with a comment on his Facebook page that Amaechi may be dropped from the cabinet saying:
"HON MINISTER ROTIMI AMAECHI SHOULD GO HOME AND STOP THESE 'APC' BOYS AND GIRLS IN RIVERS STATE FROM EMBARRASSING APC NIGERIA. RIVERS STATE IS BEING RULED BY PDP AND THAT IN ITSELF IS ANOTHER EMBARRASSMENT. WE CANNOT TAKE THIS SHIT ANY LONGER."
"He (Amaechi) may be compelled to drop his position if he cannot call you fake APC members to order even when you could not deliver a single Counselor in that due selfish sense of superiority and imposing some fake and inordinate power you do not have.
"It is this kind of political stupidity that led Wike to dislodge you fake Buharists in Rivers. Meaningless bravado, selfishness, self importance, hustling tendencies with nothing to put on the table is the real problem. Too much noise from Rivers."
Responding within hours, Eze himself a fanatical follower of Amaechi in a statement made available to GWG cautioned Igbokwe to pay a more detailed attention and channel his energy to his primary assignment of cleaning up dirty drainages in Lagos and stop being a busybody.
The party chief said there was more to the political drama that was displayed in Rivers State during the 2019 elections than mere eyes could see. He said national forces from within and outside the APC fueled the crisis in a bid to weaken and pull down the Transportation Minister given his towering and intimidating political profile in Nigerian politics.
Eze reminded Senator Bola Ahmed Tinubu that he once acknowledged Amaechi as the General of the Commonsense Revolution that swept off PDP from power besides for a man to have led President Buhari's Campaign Organization on two occasions and succeeded becoming the first African to achieve that and for a nobody like Joe Igbokwe to use unkind words on him shows how frustrated he has become and probably to create a rift between you and Amaechi.
On the crisis currently ravaging APC at the centre and in some States, Nigerians are not deceived as the ambition of one man is the fire tearing down the party but God will help us to rescue our party from such 'emperoristic' forces.
He called on Ahmed Bola Tinubu, to tame Igbokwe and tone down his barbaric wildness in the public space, stressing that Rt. Hon. Amaechi has earned much respect and public confidence in leadership and should be reasonably shielded from vituperative tantrums.
Send Us A Press Statement Advertise With Us Contact Us