Abike Gets Support After Ganduje-Hushpuppi Storm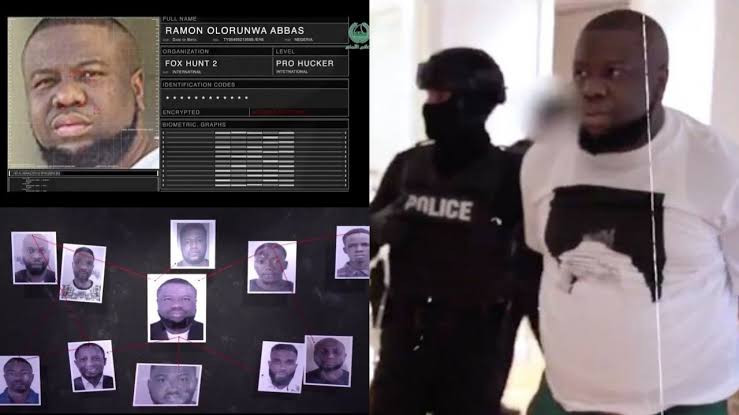 By GWG Staff
Mrs. Abike Dabiri-Erewa has received strong support on twitter after being attacked for overlooking the allegation of corruption against Governor Abdullahi Ganduje and condemning the Dubai based Nigerian Instagram celebrity, Hushpippi.
Mrs. Dabiri-Erewa, chairman of the Nigerians in Diaspora Commission, NiDCOM had in a twitter posting condemned Hushpippi saying that his lifestyle and character was not reflective of the typical Nigerian.
She had tweeted thus:
Many twitter users loved Mrs. Dabiri-Erewa's assertion and commended her for the positive light she has brought to Nigeria's image abroad.
However, one twitter user, Okashi Soup, was an exception. While commending her he, however, charged her for failing to speak up on corruption allegations against Governor Abdullahi Ganduje.
"I like that @abikedabiri is speaking up against Hushpuppi, I just wished she spoke up like this against Governor of Kano, Abdullahi Ganduje when he was hiding millions in his agbada."
The twitter user said in reference to the charge against Ganduje of collecting bribe in dollars that came with a video that went viral.
Investigations into the issue by the Kano State House of Assembly did not indict the governor and the allegation was never established in court and the governor went on to win re-election in 2019.
Reacting swiftly to the twitter user, Abike said:
"Is the Gov in Diaspora ? He lives abroad ? My job schedule is " Diaspora" . . Check @nidcom_gov or Nidcom website for more on the Commissions 'smandate"
Her defence generated several reactions with many twitter users backing Mrs. Dabiri-Erewa on her public sector performance.
GWG gathered the following tweets on the issue: