Shock Follows N32m Payment To Cleaner, Improprieties In Law School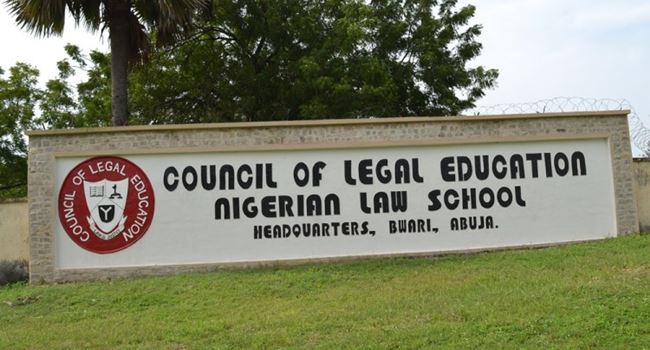 By Ayodele Oluwafemi
Harsh reactions have greeted the audit report of the financial records of the Nigerian Law School in which the sum of N32million was reported to have been paid to an unnamed cleaner in a period of one year and other financial misdemeanors.
The Senate Public Accounts Committee is currently probing the financial records of the legal institution.
The Office of Auditor-General of the Federation, had on Thursday, submitted a report that depicted several financial misappropriations in the records of the Nigerian Law School.
The report also indicted the institution for paying the sum of N36m as dressing allowance of 52 workers to the account of a single member of staff in violation of the Nigeria's Financial Act.
Part of the report stated thus: "The examination of payment records revealed that the Nigerian Law School several times paid N36m to staff as dressing allowance in 2013 alone.
"The Management could not substantiate these payments with any approval from Salaries and Wages Commission to enable the audit team to determine the genuineness of these payments to staff. No appropriation in this request."
The development has generated harsh reactions from many Nigerians who have expressed dissatisfaction towards the expose of alleged corrupt practices in an institution like the Nigerian Law School, an institution meant to be custodian of law.
A section of Twitter users expressed disbelief on how the legal institution could pay the sum of N32million to a cleaner in a period of one year.
Some Nigerians are calling for thorough investigation into the financial irregularities, in order to bring the indicted officials to face the wrath of the law.
GWG gathered the following tweets: