Lawyer Reveals Secret Of Hushpuppi's Billions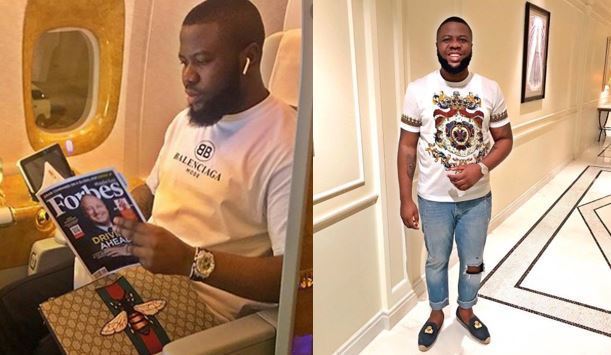 By Ayodele Oluwafemi
The legal representative of Nigeria-born alleged fraudster, Ramon Olorunwa Abass aka Hushpuppi, Gal Pissetzky of Pissetzky & Berliner has insisted that his client is an entrepreneur and Instagram brand influencer and innocent of the cyber fraud allegations filed against him.
Hushpuppi was arrested by Dubai Police in Dubai for allegedly defrauding over 1.9 million persons to the tune of N168 billion and was subsequently extradited to the United States of America for trial.
How Magu Moved Against Danjuma, Abdulsalami
FBI, in an affidavit filed to highlight Hushpuppi's cases, alleged that the Instagram celebrity defrauded an English Premier League football club $ 124 million, a New York-based law firm was defrauded of $922,800 among other charges filed against him.
Hushpuppi became popular on the social media for his his lavish display of extravagant lifestyle, claiming to be a real estate agent.
Reacting to Hushpuppi's charges, his lawyer, Pissetzky, in an interview with Forbes Magazine said his client did not take part in any fraud or scam and only engaging in legitimate business through Instagram promotion.
"Absolutely not guilty of charges they are accusing him of, (referring to Hushpuppi) was running a legitimate business and a very legitimate Instagram account and did not take part in any scam or fraud.
"He's an entrepreneur. He has real estate involvement … an Instagram personality. He was promoting brands and that's how he was very legitimately making his money," the lawyer told Forbes.
Hushpuppi is currently being held at the Metropolitan Correctional Center (MCC), Chicago, Illinois after his arrest by the Dubail Police in an operation dubbed "Fox Hunt 2.