Osimhen Makes Up With Punch After Rant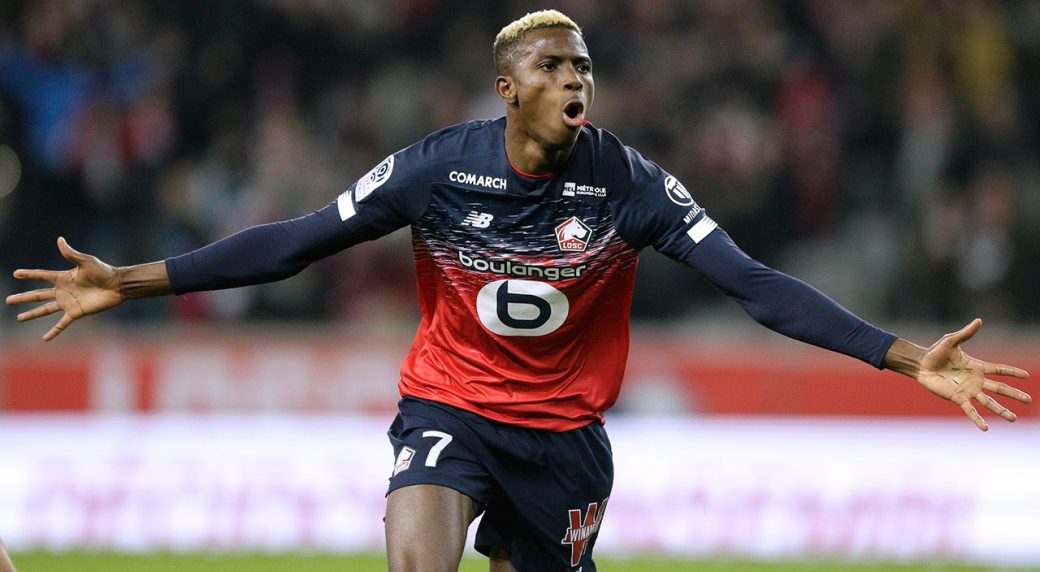 By Ayodele Oluwafemi
Super Eagles striker, Victor Osimhen has apologized for his abusive response to a publication, in which he was misquoted to have said he wants to emulate Diego Maradona in newly joined team, Napoli.
Osimhen recently joined Napoli on five-year deal from French aide Lile for a £74 million worth transfer.
A Nigerian daily, Punch newspaper, had following the transfer quoted him as saying that he wants to "emulate Maradona at Napoli."
The publication generated mixed reactions on the social media due to the controversial nature of the Argentine legend, on and off pitch.
Reacting to the publication on Sunday, Osimhen refuted the claims, saying he had not offered any interview since the demise of his father.
"I never said such a thing, y'all copy paste journalist just like to fabricate lies, since the passing of my late father I haven't granted any interview whatsoever, stop this nonsense else na thunder go fire una," he wrote on Twitter.
In another tweet, the 21-year-old striker apologized to Punch newspaper and other journalists who were offended by the language used in his previous post.
"As much as I dislike being misquoted or taken out of context by the media, I want to apologise to Punch newspapers and other journalists that felt offended for the type of language I used in my earlier post,sorry about it,make una no vex I still be una boy…peace, " he said.