After Taking Our Oil, They Now Want Our Water – Nkanga, PANDEF Boss
Says National Water Resources Bill Is Another Form Of Land Grabbing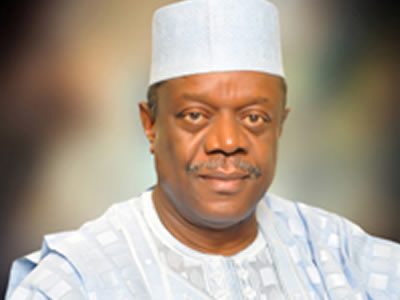 By Emmanuel Adigwe
Former Akwa Ibom State governor and Chairman Pan Niger Delta Forum, PANDEF, Air Commodore Idongesit Nkanga (Rtd) has said that the new national Water Resources Bill is another form of land grabbing as it impossible to have access to the water without having access to the land.
The former governor stated this on Saturday in an interview on Arise TV.
While expressing surprise that the bill which was rejected by the Eight Senate had found its way back to the system, he said:
"Water is our livelihood. We lost our oil and now we will lose our water. In the South a lot of people really need water. So anything that has to do with water whether it is surface or underground must bring concern and if it is adverse to their livelihood, then it is going to be something that people will get emotional about because that's our livelihood."
Reacting to a question if the bill could be a form of land grabbing, he said:
"That is the crux of the entire matter. The bill was thrown out in the eight assembly and we wonder why it was brought back again. There are agencies whose responsibilities are about control of water in the country if it was such an emergency. So, to put together another bill which is against the way it should be done. There is no way you take the water without the surrounding land and this water is not something you say today it is 10 square meters, tomorrow it will be 12 or at some point it will be eight. So as the land changes, who owns that land? WE believe that this is not even necessary as a matter of fact. It should be thrown out as the eight assembly did it. WE believe there is something behind it, more than what meets the eye."
GWG reports that the recent National Water Resources Bill has generated lots of attention and backlash as Nobel Laureate, Wole Soyinka, has warned against the passage of the bill as according to him the bill will be dangerous for the country.
Send Us A Press Statement Advertise With Us Contact Us