Outrage As Fans Raise Millions For Erica After Sack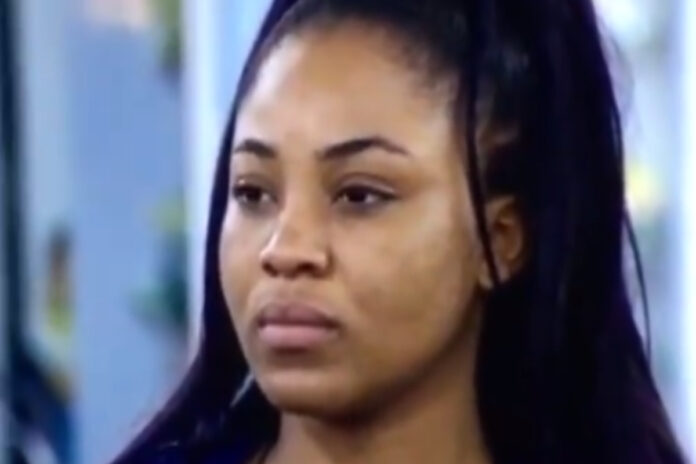 By Ayodele Oluwafemi
Condemnation and applause have greeted the creation of a $100,000 GoFundMe account for disqualified Big Brother Naija house mate, Erica Nlewedim.
Erica was shown removed from the controversial show on Sunday by Biggi after receiving her third and final strike of the competition for breaking the house orders.
Her disqualification was met with tears and cheers from viewers of the reality show.
Erica's fans argued that she was emotionally manipulated and bullied by other housemates, which led to the emotional outburst with Laycoon, another popular house mate
Minutes after her disqualification, a GoFundMe account was opened on her behalf to raise $100,000, (N38.15 million).
To the surprise of many Nigerians, the account recorded a donation of $10,000 in less than two hours.
As at the time of filing this report, the GoFundMe for Erica has received a donation of $14,526 (N5.5 million).
Many Nigerians have lambasted those who contributing to the GoFundMe  for Erica, stressing that they are other pressing and notable issues to contribute.
They argued that contributions should be made to build hospitals and schools, sponsor tuition fees and medical expenses of those with terminal diseases, instead of what they perceived as rewarding the bad character of a disqualified housemate.
@amietorii tweeted: "There are lots of homeless persons, affected by the Northern crisis and even covid 19But none of these are worth anyone's attention, none of these need a Gofundme account But a BBnaija housemate disqualified for bad character that's the one we should be funding, Na Ment?"
@Chisom_1 tweeted: "I can't believe Nigerians are doing a Gofundme for Erica that just got disqualified from the #BigBrotherNaija house due to bad behavior but can't organize a nationwide protest against bad government. E.K Gwuru."
@AimThaMachine_ tweeted: "What is wrong with us as Nigerians?.. We like rewarding and celebrating the things our parents trained and warn us to stay away from. Last year we gofundme Tacha, this year we gofundme me Erica. If yo check am well, there are people close to them who need their help."
Those in support of the GoFundMe account for Erica argued that it is their money and they can decide to use it for any purpose they wish to.
@ulxma tweeted: "People spent thousands voting for their favorite housemates but a GoFundMe is where you draw the line? Dfkm please."
@UncleMazzi tweeted: "I did gofundme with my money while you voted with your money. Why are you pained?"
Rita Onwurah tweeted: "If you're so bothered about some tuition Gofundme target not being met, you can put your own money there. Even if pooling money for a housemate doesn't make sense to you, in the end it's their money. Not yours. Not your business either."
See reactions:
Send Us A Press Statement Advertise With Us Contact Us