Ibiyeomie Has Insulted My Mother -Daddy Freeze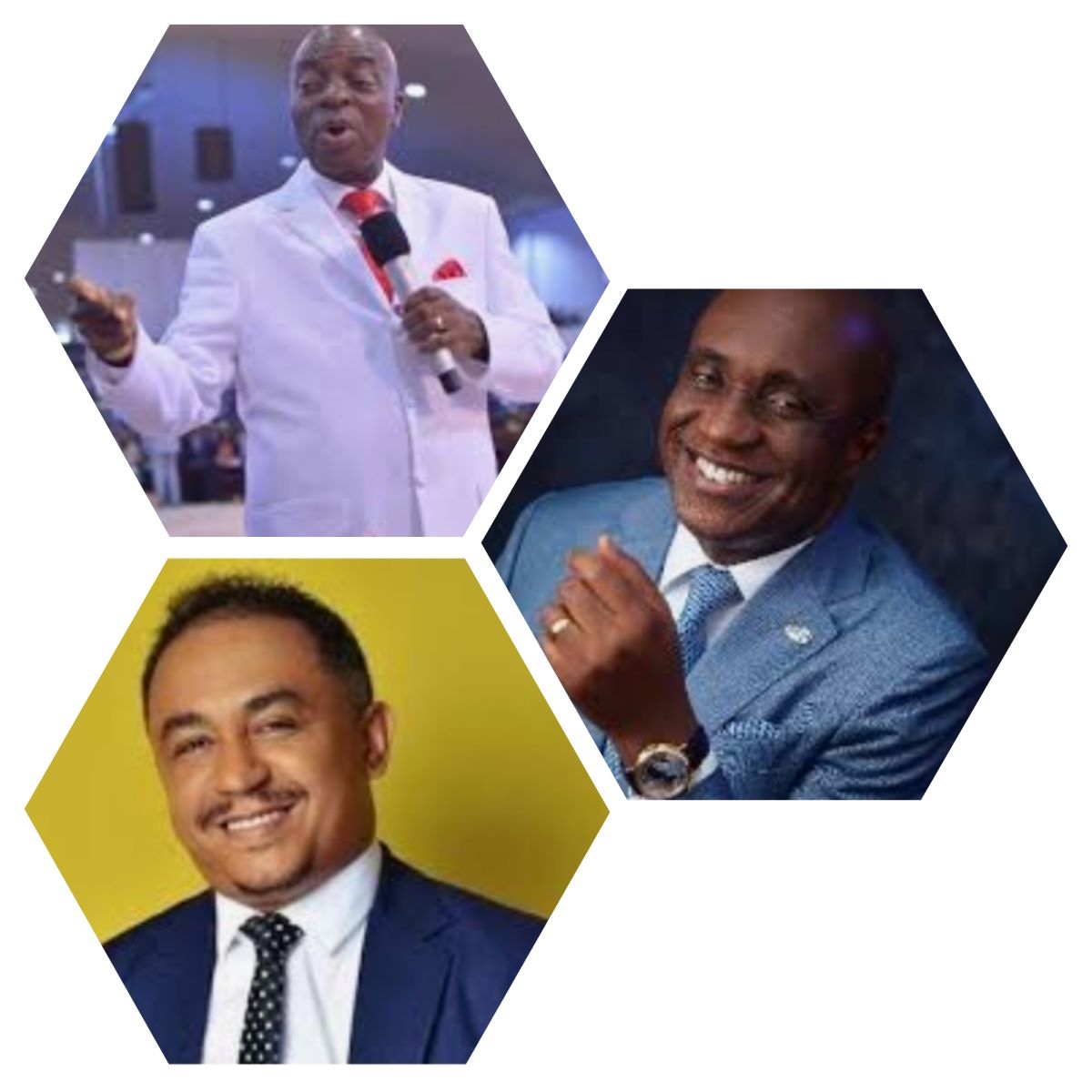 By Ayodele Oluwafemi
Controversial media personality, Ifedayo Olarinde a.k.a Daddy Freeze has responded to the outbursts against him by Pastor David Ibiyeomie, General Overseer of Salvation Ministries, saying the cleric should be hold responsible if anything happens to him.
GWG had reported the comments of Ibiyeomie, in a viral video, in which the cleric tongue lashed Daddy Freeze over his comments critical of Bishop David Oyedepo's stance on submission.
Ibiyeomie said, "Insult me, I will not comment, insult Oyedepo, I will year you into pieces, that ba******, any day I hear him talk about Oyedepo again, Do they know his father? Does Daddy Frey has a father? That half-caste who is born by Somalian."
Referring to Daddy Freeze, "The day I hear him insult Oyedepo again, I will deal with him. Oyedepo may not talk, I cannot be alive and you insult my father. Who gave birth to him? If her has a father let him show us his father's picture. Someone they gave birth in a ship."
The cleric's comments stirred social media controversy as some Nigerians attacked the cleric for abusing Daddy Freeze and his background, while some supported the cleric.
Responding to the viral video, Daddy Freeze, in a 10-minute video posted across social media platforms, said Jesus Christ and Paul in the Bible were criticized, and a preacher of the Bible is not immune to criticism.
Daddy Freeze who Ibiyeomie referred to as born of a Somali mother with an unknown father, GWG reported was actually born of a Romanian mother who is presently the acting vice-chancellor of one of the country's most prestigious private universities.
Addressing the Somalia comments, Daddy Freeze said, "I found it very devastating that just to get at me, Pastor Ibiyeomie, would drag the whole Somali nation, I am very proud to associate with Somalians because they are very beautiful people.
"Beautiful African people like you and I. It is hate speech to undermine them with derogatory words 'Is he not just a Somalian? To all my fans and followers in Somalia, I love you all and proud to be associated with you, even though by birth I am not Somali; my mum is European, my father is Yoruba."
He said, "Is this how Nigeria is going to accept this? if anything happens to me, I hope you know who to hold responsible? This has been on social media space for the past 24 hours now, I am yet to hear anything from the police, what happened to our laws on hate speech, racism, discriminatory statements, threat to life which is actually criminal?
"You said you will finish me, to my understanding, that is another criminal offence, and if anything happens to me, I am speaking to the public, to the police and the world at large, should anything happens to me, whatsoever, I want you to know who to hold responsible.
"Everyday we shout for freedom of speech, how can our dreams be shattered with threats of death from the ones we expect to guide our spiritual lives? Even with a gun to my head, I will continue to preach the word of God and debunk errors with the Scriptures.
"You say I am not my father's son, I put it to you to prove who my real father is because with that verbal construct, you have insulted the integrity of my mother who is a professor of law."