Etsako West Is War Zone As Edo Holds Guber Poll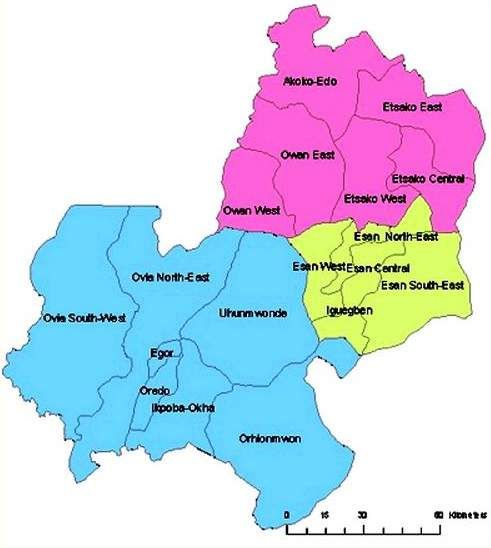 By Emmanuel Aziken
Apprehension was on Saturday focused on Etsako West Local Government Area of Edo State as the two major political parties battled for votes in the state's off season governorship election.
Whereas 12 Local Government Areas of the 18 in the state are seen as the battle ground Local Government Areas, focus is especially being put on Etsako West which is the base of the former governor of the state and immediate past national chairman of the All Progressives Congress, APC, Comrade Adams Oshiomhole.
It is also the Local Government Area of Comrade Philip Shaibu, the incumbent deputy governor of the state and former political godson of Oshiomhole.
It is also the Local Government Area of the APC's running mate, Gani Audu putting the Local Government Area as the most hotly contended Local Government Area where stakeholders are apprehensive of violence given the contentions that shadowed the campaign.
The six Local Government Area in Edo Central are easily expected to swing towards the Peoples Democratic Party, PDP given the domineering strength of the party in the past and the foibles of Oshiomhole as governor in the region.
The well known charm of the APC candidate's political candidate is expected to do little in upstaging the PDP in what was the political foothold of Chief Tony Anenih even in his death.
The two parties are as such expected to slug it out viciously in the remaining 12 Local Government Areas in Edo South and North with the results in the two regions expected to determine who governs the state in the next four years.